What should post-pandemic marketing for law firms look like?
Remote work. Court closures. A market that's been irreversibly shaken up.
The past few months have been quite the whirlwind.
While the world, our country, province and city are beginning to reopen for business, we all know it's not going to be business as usual. There's still too much uncertainty about the future. This destabilizing period has left everyone wondering about the best way forward.
In an effort to focus on a positive response, we put together this collection of ideas about post-pandemic marketing for law firms from 19 influencers and experts in the legal sector.
Each tip presents a different viewpoint and each and every one is a gem in its own right.
That's 19 positive responses to what can only be described as chaos. Make the most of these tips to do something today, to set your firm up for a prosperous future!
Quotes on post-pandemic law firm marketing have been organized in alphabetical order, by the author's last name. Enjoy the read!
At Bekhor Management, our approach is focused on what really works to build and enhance small to mid-sized, law firms and other Canadian, professional services firms. We invite you to book an initial consultation if you're looking for assistance with any aspect of your post-pandemic law firm marketing.
---
19 viewpoints on post-pandemic marketing for law firms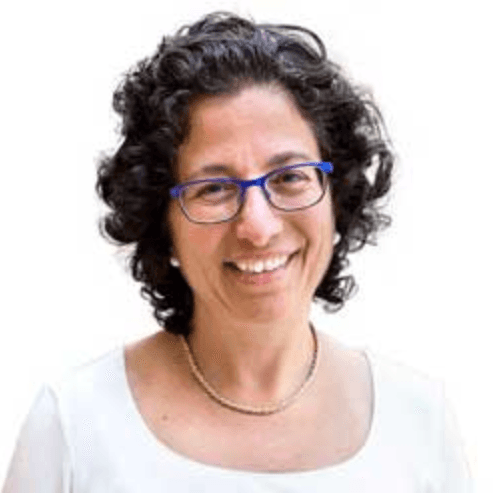 Sandra Bekhor, Practice Development Consultant at Bekhor Management
"Now is the time to take your law firm marketing to the next level.
Over the past 10-15 years, we've watched as law firms adopted marketing at an increasing pace. It started with websites and blogs, then graduated to SEO and social media. Some have gone as far as online advertising.
Despite the resulting robust marketing programs, many lawyers will admit that they continue to grapple with developing a meaningful point of difference.
Now's the time to find that missing piece of the puzzle.
Good legal marketing depends on aligning your message with your market's needs. But great legal marketing goes beyond rational arguments like years of experience. It connects on an emotional level. It doesn't just tell the reader that you're competent. It tells the reader that you understand their worries and you can remove them. It helps the reader imagine how it would feel to work with your people.
Admittedly, taking this step with your legal brand is not without risk, nor is it easy to do. But there's never been a better time to do it.
Today, people's fears, anxieties and even their passions are heightened. More than ever, consumers are inclined to align themselves with businesses that stand for something, with leaders in their communities and with agents of change. Due to the sensitive nature of your work, as lawyers, you are well poised to pick up the broken pieces and create opportunity from this rubble. Consider what's important to your firm, your partners and your staff. Is there a new initiative you can launch that communicates your ideals and values? Is there a better way to articulate your approach or style? Is there a cause that you can get behind to mobilize action?
Don't be fooled into thinking that this reorientation is only relevant to firms that target the individual. Businesses will have their own version of this dance.
Strong brands aren't about a catchy name or pretty logo. Not in the legal sector. Not in any sector. They are about an emotional response that triggers deep-seated loyalty. The good news is that while elevating your legal marketing program may be in response to the current pandemic, it's also a recipe for sustainability."
---
Kavita V. Bhagat, Certified Family Law Specialist at Family Law Solutions
"Benjamin Franklin once said, 'If you fail to plan, you plan to fail.'
I like to plan, as I do not like to fail.
I have always been uncomfortable marketing the services we offer; during the pandemic, I am even more uncomfortable, as I do not want to appear opportunistic. Over the last few months, my 'normal' seems to have had an impact. B2C and B2B connections and referrals have increased. I was puzzled and it set me on a journey to identify the 'why.'
Now more than ever, clients are skeptical. It is time to tone down the razzle-dazzle two notches. Clients are looking for a personal connection. Someone they can identify with. An empathetic ear, someone to lean on. They are also looking for someone who is accessible, available and affordable. These are my key mantras.
Over the years, I have identified that I have two very distinct clients: the average family law litigant B2C and lawyers B2B, including junior lawyers. I have to be able to reach out to both in two parallel, but distinct ways, while ensuring the messaging is the same: competent, effective services.
Linkedin is very effective for B2B. Google is very effective for B2C. They do, however, intersect and impact each other.
I am a firm believer that content marketing is critical to attracting quality clients. In sharing information, you are communicating to your potential clients what differentiates you from others is that you not only know the basics, but can offer more (and they stand to benefit from it).
Content marketing on LinkedIn is a more focused effort to highlight your accomplishments and share current information to create awareness that you are in the know, and a leader in your field.
Search engine optimization on Google most definitely yields results. The use of keywords on your website and posts ensures that search engines present the content they deem useful to the end-user in response to their search queries. Pay attention to the queries that are posed by your current clients and to the potential calls you have been fielding; those are the precise words that they are searching for on the search engines. It is important to review and edit your website and use keywords to maintain your Google ranking.
Search engine optimization on LinkedIn can be accomplished by reviewing the trending hashtags and ensuring you use them in your posts or when you comment.
We are not as busy as we would like to be, so this is the perfect time to assess your law firm's online presence and fine-tune it. Take comfort in knowing that no matter what, people will always need legal services, albeit a variant of how it is currently provided."
---
Larry Bodine, Business Development Advisor at Larry Bodine Marketing
"The hottest thing to hit legal marketing in 10 years is Zoom meetings and webinars.
It allows attorneys to film videos of themselves, interview clients and colleagues, host live online meetings and present business development webinars. Get the business or enterprise version for $19.99 per host, per month.
With in-person marketing eliminated because of the pandemic, now is the time for attorneys to dive into digital marketing. Zoom has 12.92 million monthly active users, up 21% since the end of 2019.
Zoom is a great way to build up your email list, because attendees register with their email addresses. Further, Zoom recordings can easily be uploaded to YouTube and shared on Facebook. Videos are very powerful – 0% of people would rather watch a video than read text online.
It's important to learn the security settings, so you can avoid having your meetings 'Zoombombed' by hackers.
Here are some tips:
Use the audio transcript option (under 'Cloud Recording') to automatically transcribe the audio of a meeting or webinar that you record to the cloud.
With a virtual background, you can upload an image of anything you want. Webinars are the second-most effective form of legal marketing, after in-person meetings.
Invite your favorite clients to a regular Q&A hangout, where you answer questions from potential and current clients about problems they have that can be solved by legal services.
---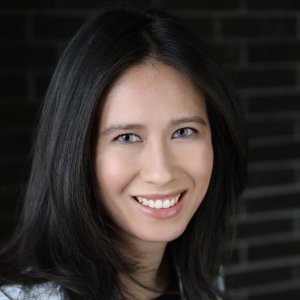 Eva Chan, Social Media Strategist, Consultant and Trainer for Legal Professionals at Eva Chan
"Working from home was not a new concept pre-pandemic; however, the ability to do so will likely increase post-pandemic for more clients and lawyers.
Online communications will continue to be an expected option to receive and deliver information, even when we are back to attending in-person events.
Law firms should continue to improve their online marketing offerings with target audience-specific content. These include webinars and short and helpful stay-top-of-mind videos shared on social media.
With the increased use of technology during the pandemic, clients are getting savvier at using technology. Some may have even developed a certain expectation from their service providers in the use of technology. As such, more technology training may be required for some lawyers, especially to quickly and effectively communicate content or respond to client inquiries. This training includes delivery of video presentations involving engaged eye contact with an audience one cannot see while speaking.
Moreover, recovery from the pandemic will take different forms and take longer for some than others. Law firms will need to reinforce the empathetic and working-together mindset among their lawyers. Sensitivity is key. Getting to know your clients and showing human support is more important than ever. That understanding and support will need to shine through in the communications being delivered."
---
Samantha Collier, Principal at Social Media for Law Firms Consulting
"Lawyers and law firms across the globe are facing the unknown during the coronavirus pandemic – I believe this to be a defining time for legal professionals on a marketing and business development level.
Law firms across the board are concerned for the health and safety of their employees and, overall, this stood out for all law firms across the nation. I did not notice any ambulance-chasers jumping on the COVID-19 pandemic as a marketing opportunity.
In fact, I researched how the top ten largest firms in Canada are handling the crisis:
Each law firm's homepage has a COVID-19 resource. Each firm differed slightly in how prominently the information was displayed.
Blakes has a SoundCloud podcast that takes a closer look at how the pandemic is affecting Canada's business landscape. From my research, they were the only firm that had a podcast discussing the pandemic.
BLG published a blog post on June 22, 2020, COVID-19: Breaking developments and essential resources, which includes a comprehensive list of resources for all Canadians (resources are broken down by province, for the most part). My only suggestion for this post would be adding a 'subscribe' feature at the top of the post. BLG published a fairly long video on YouTube regarding COVID-19, as well.
At the time of writing this post, Fasken's latest Facebook Post discusses how small businesses are being affected by COVID-19.
Gowling's Facebook Page has a 'pinned' post linking to an 'online resource hub.' Interestingly, there a few firms that don't have any official Facebook presence. Instead, they have Community Pages that are populated by Facebook users, which I describe in detail here.
Fasken posted a webinar on YouTube regarding how The Canadian Automotive Industry will be affected post-COVID-19.
My research confirms top Canadian law firms are offering clients and potential clients resources via their websites, podcasts and social media platforms. They are doing exactly what I advise my clients: educate, rather than market. Personal and firm business development plans will be re-evaluated due to COVID-19, Black Lives Matter and other world-changing matters. Law firms are navigating unchartered territory when it comes to legal marketing, and I believe they are doing an excellent job."
---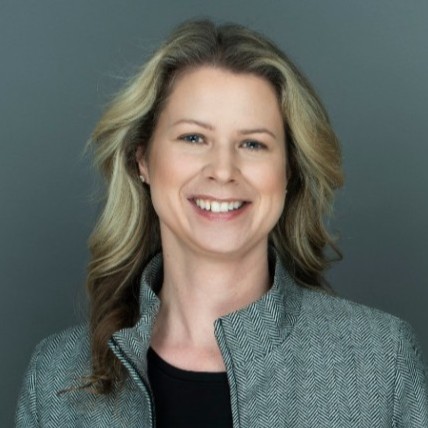 Erin C. Cowling, President and Freelance Lawyer at Flex Legal Network Inc.
"If a law firm already had a good marketing strategy in place, I don't think they have to make much of a pivot.
Despite the global pandemic and economic downturn, individuals' legal problems have not disappeared. Lawyers who are available and visible will be the ones getting the files. Now is not the time to hide or shy away from marketing. Social media, online networking, developing your brand, etc., can all be done virtually.
Law firms should have been building these assets all along. Law firms that had all of their marketing eggs in one basket (for example, utilizing marketing at in-person events only) are the ones that will have to pivot. It's not too late to explore other virtual avenues for reaching your audience.
However, all law firms should critically assess their marketing messaging, especially now, and make sure that it is not tone deaf. Be respectful of others' lived experiences."
---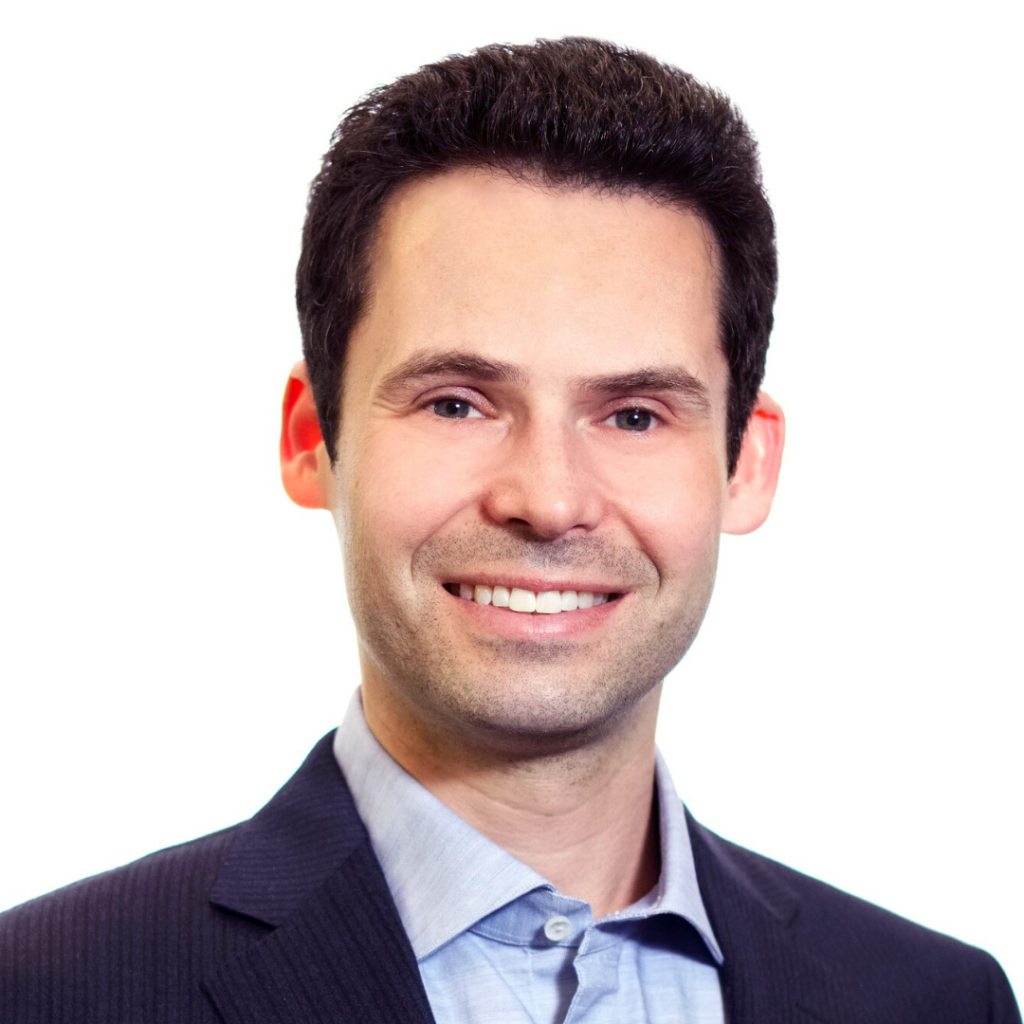 "As the pandemic has forced us all to work from home and balance our personal and professional lives, often in real-time, while on a call or video chat with our clients, I have learned more about the people I work with and service (and they have learned more about me) than ever before.
I have valued the opportunity to get to know my clients on a more personal level, in a way that has transcended the conventional relationship with a lawyer functioning entirely as a provider of client service. We have learned about each other's families, physical health, mental health, fears and insecurities for the future and challenges we are each grappling with at that moment.
By and large, this has improved our relationship, as we have endured the limitations of working from home together, and with a tremendous understanding of one another that did not exist in the same way before, because it did not need to. In a post-pandemic world, client events, lunch meetings, networking functions – the way we interface with one another – will not look the same.
I hope we can take what we learned from each other during this period and parlay that into continuing to improve our relationships with the clients we are fortunate to serve and continue to build upon those personal connections."
---
Amy Grubb, Lawyer and Professional Coach at Grubb Law
"Although our clients' needs will likely be different post-pandemic, the rules of the marketing game remain the same: know your audience.
Below are suggestions on how to shift your marketing strategies to match your clients' needs.
Being quarantined for months has caused many clients to feel isolated and alone. You can leverage this desire for community by creating a community for your best clients and leads. Don't be afraid to think outside of the box. It could be a Facebook/Whatsapp group, virtual book club or virtual fitness group. By creating a welcoming community, your potential clients will get to know you and see you as a leader that they can turn to.
During COVID, lawyers have been forced to show their human side to their clients. We are doing video calls from inside of our homes – sometimes (often?) with kids running around in the background. This is not necessarily a bad thing, from a client perspective. Continue the momentum and market on platforms that you would not traditionally have considered that show your more human side. Perhaps Instagram, YouTube or even Pinterest would be a good fit. If your ideal clients are hanging out on those platforms, you should be there, as well.
Your ideal clients are now likely much more accustomed to calls and networking events via video. As a result, in the 'new normal,' they may not be keen to attend your traditional in-person events. Determine your ideal client's preferences. Would they prefer to join a virtual networking event, rather than attending in person?
Lawyers who think outside of the box and provide services with clients' needs at the forefront will be primed for momentum in the post-COVID world."
---
Marc W. Halpert, LinkedIn Coach, Trainer and Evangelist at Connect2Collaborate
"The most efficient power tool in an attorney's self-branding toolbox is LinkedIn.
For the past 16 years, I have recommended attorneys market themselves on LinkedIn, especially during economic lows. If you follow my advice, you will eclipse the competitor who is hastily playing catch-up as we emerge from the downturn, all the while you were already marketing so diligently. In the eventual upswing, you sprint past the laggards with advanced name and brand recognition. As I profess in my book for the American Bar Association, LinkedIn Marketing Techniques for Law and Professional Practices (second edition underway!), impress 'why you do what you do' and always keep your brand marketing momentum going!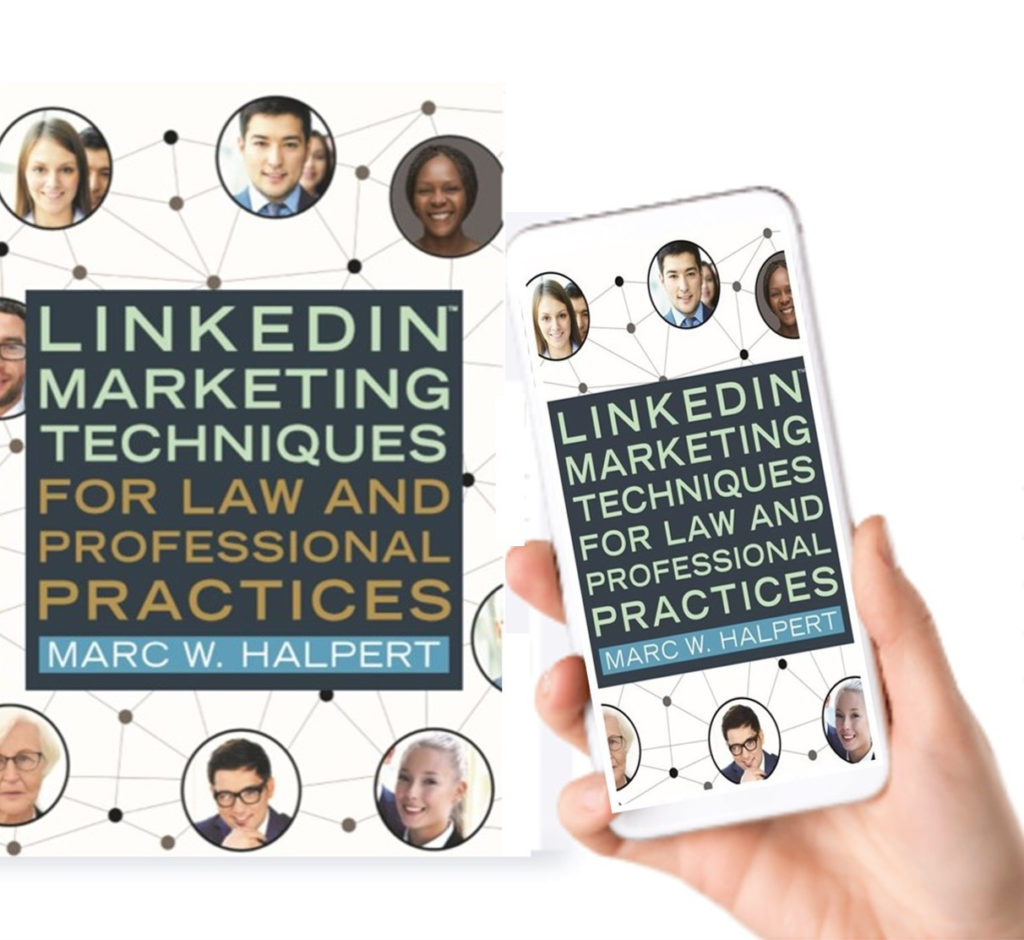 Realize that network marketing takes prolonged, continual effort: market often, market with quality, market to your audience's eventual needs. The wealth of your professional background information can be placed in your self-articulated, full LinkedIn profile (not a copy-paste of, but complementary to, your bio on the firm's website). Include contact details in every method to reach you, including texting to your mobile phone. Great profiles compel the reader to approach you; then you finesse the contact to greater results.
The moral of the story: always brand market yourself, in the highs and lows of every market cycle. A referral by a trusted colleague matching your robust Linkedin profile narrative will crystallize your image so that the prospect seeking legal services can fall in 'like' before they contact you, and then fall in 'love' with you afterwards (at least enough to place you on the shortlist to consider, or better, to engage you for your expertise and insight).
Skeptical that LinkedIn is not for attorneys? You must be in the game to win it. With one success arising from LinkedIn, you will be hooked, you and your firm benefitting in reputation, as well."
---
"The single biggest change during the pandemic is that everyone is isolated and at home, looking for a connection with others or legal information online.
Firms should be moving more of their content online, leveraging social media, and finding amusing or entertaining ways to connect with clients. This may mean less spending on traditional media in any format, and more investment in creative and innovative ways to promote messaging.
We've seen an increased awareness by all businesses around social issues, in particular, the Black Lives Matters movement, but it's important to avoid superficial platitudes of support. Firms should be looking to connect to communities they've struggled with in the past, and also look at their recruitment, hiring and retention strategies. Diversity is not going away in Canada, and all firms will still need to find ways to be more inclusive in equitable ways.
More than ever before, the need for pragmatic and sensible problem-solving is needed for clients during these difficult times. The justice system is limited as to what it can do, and counsel should be working cooperatively to find mutual ground wherever possible. An understanding of these limitations needs to be clearly imparted on clients.
Communication with others, including with clients during initial intakes or consultations, are likely going to continue through video conferencing. Lawyers should be prepared to utilize a variety of platforms based on a client's familiarity and capabilities, and anticipate having to provide some technical support to clients where needed.
Most people are struggling with balancing needs during and after the pandemic, especially with childcare and pets. Flexibility with clients will be necessary, as well as an acknowledgement of the psychological and emotional burdens that competing responsibilities will impose."
---
Brian Kennel, CEO and Leada Consultant at PerformLaw
"We work with small and mid-sized firms, and it is not uncommon for a concentration of clients around less than 10% of the lawyers.
These lawyers are typically supported by talented individuals who truly want to solve problems for clients.
So, the average small and mid-sized firm is structured around the superstars and the folks they need to service the clients they develop. This approach results in an overreliance on rainmakers, which is risky and creates compensation challenges. Distributing opportunities also becomes a problem.
Superstars and rainmakers are critical – we respect and appreciate what they do – but the other 90% can also make a contribution through their work and the results they get. They just need help with their strategy, brand messaging and a system to support them.
We believe good lawyers should have plenty of work to do and that a system-based marketing approach (strategy, branding, effective website, marketing automation software and roles and responsibilities) that benefits everyone is the best way to make this happen. That is the shift we are promoting for law firms."
---
Mitchell Kowalski, General Counsel and Head of Legal at Aoyuan International
"We're not going to a post-pandemic world until we get a vaccine – which is unlikely before some time in late 2021.
So, legal marketing has to resign itself to that fact and truly learn from what has worked, and what has not worked in the last four months. Zoom seemed like a great idea in March. But Zoom fatigue is now endemic, and so unless you have a great theme with truly great speakers (note: most of your lawyers probably aren't engaging speakers, no matter how smart they are) who do more than read their notes on the law – don't bother.
Does that mean Zoom is dead? No.
It just needs to be used better.
The best example that I've seen to date was a law firm that started its webinar with a lawyer talking about her favourite cocktails and then making one in front of us. The next three lawyers each followed with short fact situations and the ability for viewers to pick an answer to that the situation – brief legal and practical sets of advice followed.
Pace, engagement and entertainment are critical components of these types of marketing endeavours, and this will carry on post-pandemic. Think Barefoot Contessa, Giada Pamela De Laurentiis or even Graham Norton."
---
Mujir A. Muneeruddin, Partner and Head of Business Law Group at Abrahams LLP
"Changes to legal marketing post-COVID will not be all that different from other types of marketing – it's most important to understand what we do and don't know about our new reality.
What we do know is that everything has changed. Assumptions, axioms or marketing 'truths' you may have held dear should now be revisited rigorously. Just because you used to expend marketing dollars on a certain event, forum or organization and it worked, does not mean it will work anymore. The world (and market) have changed. Similarly, some brands have fallen into public disfavour during lockdown (while others have starred). You need to be ready to review any previous marketing partners and see if their brand has taken a hit or, worse, is likely to based on something that simply hasn't been dug up or gone viral yet.
Unfortunately, what we don't know yet is what a successful legal marketing strategy looks like head-to-toe – there simply is no precedent for our scenario. Hence, creativity and agility will be key. Be ready to try things you never did before, which, for many lawyers, can simply be switching marketing spend and energy from rubber-chicken dinners to being more digitally aware and cyber-reputed. Being agile means not prematurely overcommitting to one strategy since it's hard to be sure, as of yet, what works and what doesn't. It's better to be ready to pivot as we learn more about the market, what your target audience cares about and, ultimately, what sells."
---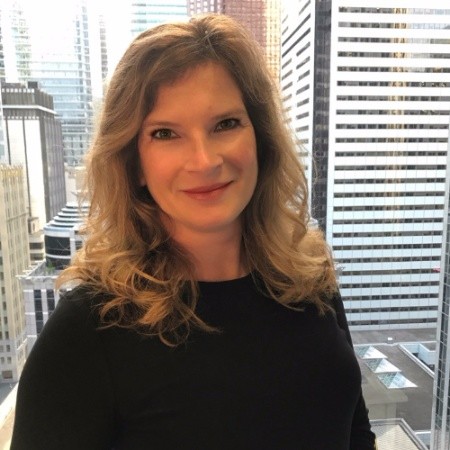 Suzana Popovic-Montag, Managing Partner at Hull & Hull LLP
"At Hull & Hull LLP, we understand that the COVID-19 pandemic and its resulting impact on the legal marketplace has rapidly accelerated a general trend in marketing that was already underway.
Now, more than ever, firms need to make efficient use of technology to provide value and better understand client needs. While the current landscape is a challenge, we believe it also offers a unique opportunity to make better use of technology to keep both our clients and our peers informed, and to position ourselves as a trusted source of information, notwithstanding the uncertainty of these unprecedented times.
A firm's best response starts with constant dialogue both with clients, to understand their needs, and with other practitioners, to understand their challenges. We accomplish this through our firm's blog, through engagement on various social media platforms, and the continued accessibility of our lawyers and staff by email and telephone (as well as through video conferencing software). The key is communication: not just for the purpose of self-promotion, but to demonstrate an understanding of what information is needed to navigate this unique landscape.
Since the beginning of the pandemic, we have made it a priority to develop and post COVID-related information and guidance, ranging from new court procedures during lockdown, to the impact of social distancing restrictions on the elderly, and resources to assist practitioners in adapting their practices in light of recent changes in the law. This shows both clients and fellow members of the Ontario Bar that we understand their needs, we care and they can continue to rely on us as a trusted source of information.
Law firms should consider ways to use the pandemic as an opportunity to forge a reputation for providing information that is current, relevant and reliable to their clients. At Hull & Hull LLP, we have embraced this opportunity to position ourselves as a trusted voice to our clients, so they can feel confident in our ability to anticipate and adapt to this unique situation and the new post-COVID reality for law firms."
---
"Law firms need to create a friendly digital experience for the clients they serve.
This could include resources their clients are looking for in their website and educational videos to explain information about their service in a more accessible way.
Finally, invest in a social media strategy! Your clients are on social media more than ever, so let them become familiar with who you are and how you serve."
---
"Without knowing the duration or final impact of the pandemic, law firms should be focused now on adapting to the changed environment for marketing and business development, and capitalizing on opportunities.
Here are two recommendations:
1. More proactive outreach and engagement
It's critical to find ways to connect with clients, referral sources and prospects. Many traditional contacts that would happen in the ordinary course of business, like happy hours, coffees, client visits and meetings, are off the table. So, what can you do? First, and most importantly, reach out to clients regularly to find out how they're doing and what help they need, both through formal client feedback programs and informal conversations. Second, find ways to stay active in associations or organizations that are no longer having meetings. Participate in online chats or listservers, lead virtual committee meetings, write white papers or present webinars. Finally, create forums to engage clients, referral sources or targets for business, from hosting Zoom networking groups to making introductions to forming advisory boards.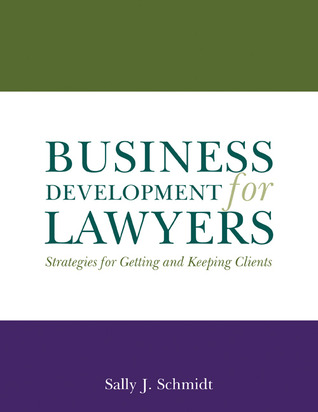 2. Nimbleness
In every crisis, opportunities emerge. Law firms need to evaluate the current changes and trends to determine which are likely to be long term and then pivot quickly to get ahead of opportunities. This means shifting resources away from certain practices and toward growth niches, practice areas or industries. Responding quickly is not typically a strength of law firms but, in this situation, you must do everything possible to empower and support lawyers who are in a position to capitalize on developments."
---
"The past few months have shown lawyers and clients alike just how much business can be done virtually, and that includes networking and business development.
With this shift in the marketplace, lawyers need to make sure their marketing plan includes a robust online presence, starting with their website and professional online profiles, including on LinkedIn.
A changing marketplace also means new opportunities and, potentially, the end of some old opportunities. Law firms need to review their marketing plans in light of the new way of doing business and the changes the past few months have brought in terms of client needs – what services are no longer needed or will be in less demand? What new services can we offer to help our clients through these difficult times? How do these marketplace changes impact our target market? Will it require a change in who we do business with? If so, how do we reach these potential new clients?
Once these questions have been answered, lawyers need to shift their marketing materials to focus on these new opportunities – remind existing clients of the services the firm provides outside of, or in addition to, what the client was used to; it's a good opportunity to schedule time just to chat with clients about their current needs.
With all of these changes, it's a great time to review and revise your LinkedIn Profile. Three great places to start are with your headline, your 'about' section, and the description of your current position under the 'experience' section. All three should focus on the clients you serve and the problems you solve for them now. To really up your LinkedIn game, check out my new book with co-author Dennis Kennedy, Make LinkedIn Work for You: A Practical Handbook for Lawyers and Other Legal Professionals, available on amazon.com."
---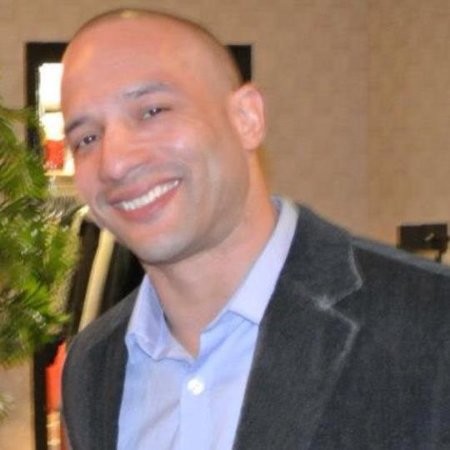 Trevor Tynes, SEO Consultant at Trevor Tynes
"Double down on creating written content to answer potential clients' questions, that are backed with topic and keyword research relating to your practice areas, to get them introduced to your personal and firm's brand.
Offer an asset that they would pay for – eBook, report, etc. – to build your email and to build your email marketing and nurture them into clients while continuing to provide value to turn them into loyal, referring clients.
As your content drives traffic to your website, analyze the Audience Data within Google Analytics to pinpoint their demographics and interests. Using this data, you can speak directly to them and find more people like them who need your services now or in the future, through video ads delivered through Facebook and YouTube ads to turn the still-unconverted into files.
As they become used to seeing and interacting with you in video format, they'll be more familiar with you as you continue to use video conferencing for consultations, interviews and meetings. As people become more and more used to virtual meetings, they'll continue to use them over in-person meetings."
---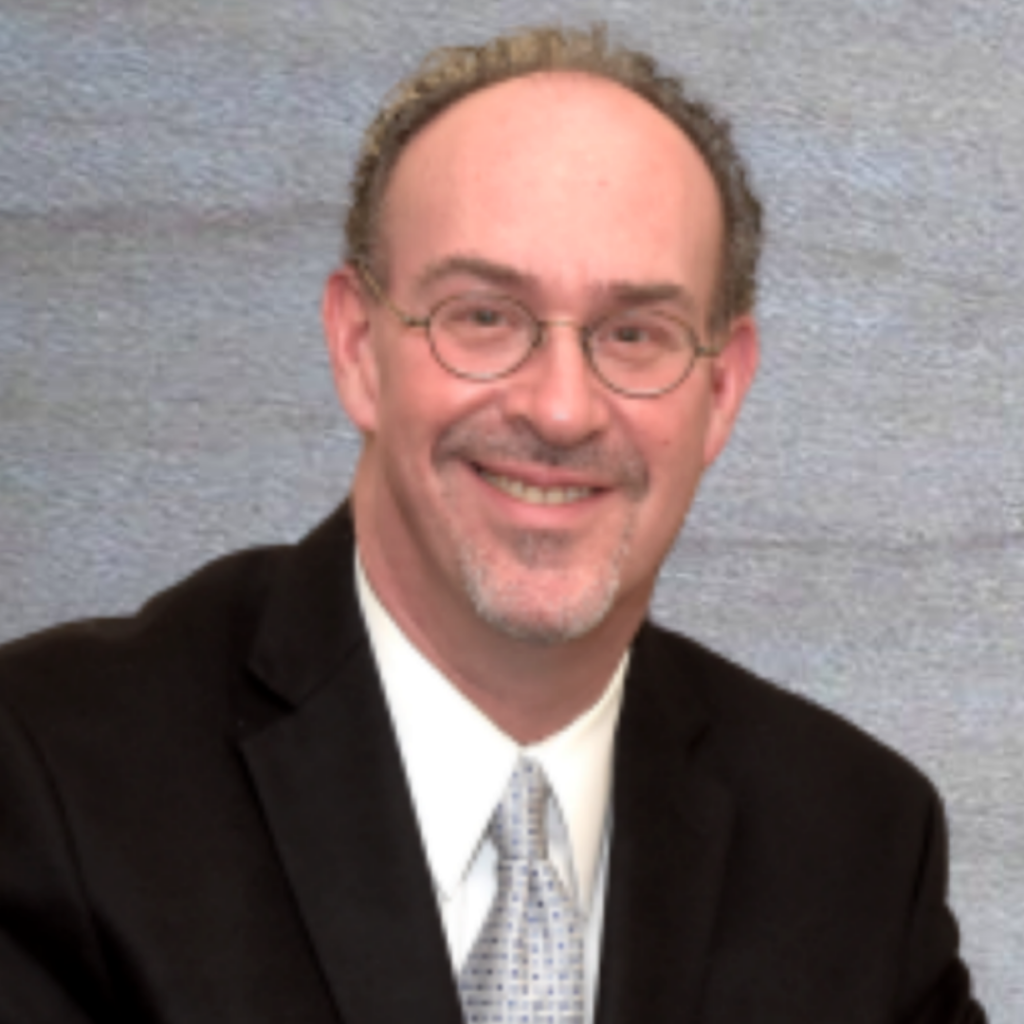 Garry Wise, Founder and Senior Lawyer at Wise Law
"The time for post-pandemic planning and marketing is now.
These important tasks are complicated, however, by the many unknowns now presenting about the future.
How will COVID change the landscape of the legal marketplace? Will those changes be temporary or permanent?
How will we be meeting and communicating, moving forward? Will we be virtual forever, or will in-person appointments and attendances someday return?
What will litigation and the courts look like in the short and long-term futures? How will updated court procedures, technology and infrastructure affect how we work and interact with our clients and peers?
We may not know the answers to some of these questions, but there is still a story to be told about our firms and the lawyers we work with.
I would suggest that the primary objective of our post-pandemic marketing efforts is to provide reassurance as to our firms' continued stability and our ability to move forward to respond to whatever change lies ahead. The message might be, 'whatever comes, we will be ready.' This can be dealt with in a formal fashion on our websites or blogs, or through video from your home office, or short memes and posts on social media, with or without images to enhance the message.
We have certainly learned since March that the legal profession can and will adapt with success to whatever conditions present. A good place to start in our marketing, therefore, is to reassure our clients that we will continue to be nimble and responsive to their requirements as the post-COVID world slowly re-emerges.
People will continue to have legal issues. The important marketing message for law firms, therefore, is to let our marketplaces know we are fully functioning, able to navigate the emerging new requirements of the Courts, and are now using the best available technologies to ensure their needs as our clients will continue to be carefully and efficiently attended to.
And then, we must deliver."
---
Develop a post-pandemic marketing plan for your law firm
We all know it's not going to be business as usual. Not for a while yet. That doesn't mean you don't have options! Consider these 19 ideas about post pandemic marketing for law firms. You can respond positively to the current climate and add real value to your firm's future while you're at it.
A big thank goes out to all our contributors and the time they took to craft these creative law firm marketing tips! We know that these are busy times and we appreciate the effort taken to help law firms adjust to the new 'normal.'
At Bekhor Management, our approach is focused on what really works to build and enhance small to mid-sized, law firms and other Canadian, professional services firms. We invite you to book an initial consultation if you're looking for assistance with any aspect of your legal marketing.
—
Articles related to Post-pandemic law firm marketing (19 legal influencers chime in):
LinkedIn for lawyers: What's next? (13 pros chime in!)
Legal marketing – what's next? (42 legal marketing pros chime in!)
Finally! A social media group for lawyers that's actually social. (Press Release)