When it comes to legal marketing, lawyers are often too busy just getting through the day to think of what's next. Well, that's what we're doing right now. We're carving out the time and space to consider the future.
I tapped into our vast network and asked the question: what's next in legal marketing? A whopping 42 experts – law firm marketing professionals, myself included, and a few lawyers to keep it real – provided their predictions.
There are some strong themes here, ranging from branding to blogs, social media, video and even AI. There are also predictions about the expected rise of specific tools, old and new. Every single author offered a unique perspective. Read them all. Consider how these legal marketing predictions might impact your own priorities. Then get ready to do some planning!
Quotes have been organized in alphabetical order, by author's last name. Enjoy the read!
At Bekhor Management, our approach is focused on what really works to build and enhance small to mid-sized, law firms and other Canadian, professional services firms. We invite you to book an initial consultation if you're looking for assistance with any aspect of your legal marketing.
Legal marketing – what's next?
#1 – Kevin Adams, Co-Founder of ReferralSafe
"Recently I met with a financial advisor who refers 6-12 new clients each month to several local estate planning attorneys. Law firm marketing professionals love referrals from their centers of influence. A great relationship with a financial advisor, accountant, or banker can go a long way to helping us meet our goals. Sounds awesome right?
Typically a COI will refer their client to three different firms. Here's how to make yours stand-out. It's not enough to be in a COI contact list with everyone else. Technology makes it easy for the COI to contact you through text referrals, online form messages, or other offline choices. The new referral should instantly appear in your CRM. Now reach out to the COI partner and arrange an introduction. Being responsive and process oriented impresses the COI and their client.
Here's the risk. Up to 90% of referrals do not connect with the firm they were referred to. A digitized referral process will help reduce this risk for your firm."
---
#2 – Joe Balestrino, Remote SEO and PPC Expert at Joe Balestrino
"As someone who has worked for law firms on a local and Global scale I see more law firms starting to embrace more of a holistic approach when it comes to marketing online.
In years past, larger firms would spend money on paid search while small firms relied on SEO. Neither would focus on social media. New law firms and solo lawyers are more understanding of the need for a marketing budget. The 'old school' mentality is to rely on referral business. However, law firms that want to grow know that they need to have a predictable amount of cases per month to survive.
The smartest thing law firms can do is to track every source down to the keyword, landing page or referral. Then you'll know where to invest your money and you can then grow your firm."
---
#3 – Joshua Baron, Business Consultant, Author and Criminal Defence Attorney at Sharifi & Baron
"For me, the next big thing will be a focus on powerful messaging. As AdWords and Facebook and other marketing channels mature, only the most powerful messages will survive. Not the people with the latest trick to beat the algorithm. Effective messages will speak to clients' heads and hearts. They will have meaning. They will tell clients why their lawyers care about their case. They will be messages of service and purpose."
---
"How clients view the marketing activities of law firms. Late last year we surveyed a representative sample of the clients of corporate and commercial law firms on their attitudes towards the broadly-defined marketing activities of these firms. About one-third were in-house lawyers and the balance senior c-suite and functional managers. This is a summary of what we found.
Traditional marketing activities. For the most influential traditional marketing activities – websites, blogs, thought leadership and communications on subjects of interest – there is an appetite for an increased or maintained frequency of exposure.
Business development activities. For the most influential business development activities – referrals and recommendations, round table discussions and customised presentations – in general clients see more exposure.
Client relationship management activities. For the activities with the most positive impact on the relationship between clients and firms, not surprisingly, clients have an appetite for an increased frequency. That said, it is therefore surprising that half the respondents indicated no client relationship partner had been allocated to their organisation."
---
#5 – Sandra Bekhor, Practice Development Consultant at Bekhor Management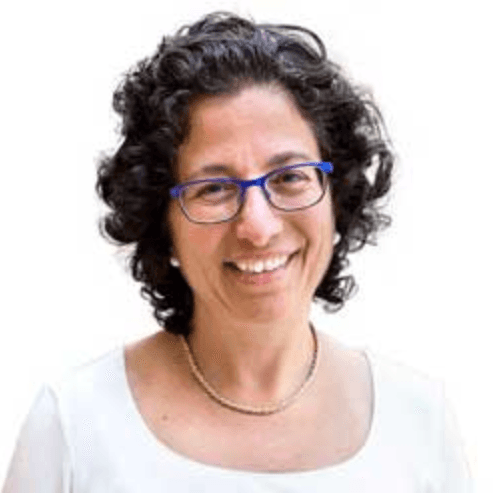 "When it comes to legal marketing, as a profession, law firms are experiencing a learning curve that began about 15 years ago. The world gave them the internet and in response they started blogging. They built websites. And they shared ideas with each other as a community, across comments and, eventually, social media.
Those who saw the opportunity carved a space for themselves, some for the life of their practice. Seeing the possibilities, more and more firms jumped on board. And at some point, the scale began to tip over to the other side. What was once a truly, authentic exchange by lawyers that enjoyed the banter for its own sake, became a commercial endeavour farmed out to marketers and from which lawyers preferred to remain at arms length.
So, what's next in legal marketing?
Law firms will understand what it really means to build a brand. While they will maintain their professional sensibilities, they will start to look more and more like packaged goods and other businesses that have been successfully employing these tools for decades.
It's not the medium that will matter. Video. Podcasts. Social media. Speaking. Blogging. Publishing. Advertising… Or even more traditional formats like networking, promotional goods and sponsorships. What will matter is how it is done. Rather than simply being outsourced, it will be a collaboration between marketing professionals and law firm leaders. The result will be compelling, honest and even emotional, setting the stage for real connections with people. The right people."
---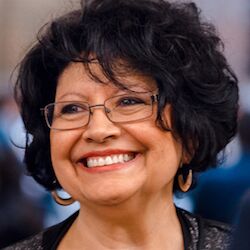 "I have been speaking to and coaching lawyers for many, many years and in doing so, I have heard the longing for a silver bullet, the key, or the secret sauce that will make your practice all you dream it should be. You already know the tactics. There is no marketing trick that will make you feel successful and happy. Maybe… just maybe you are searching for the wrong things. I assert that the quest should be to create a life, not just a living.
Don't search for the newest marketing trick, but instead search inward for what your values are, what you're passionate about, who you love spending time with and then craft a strategy around those answers. The results? You will be creating a life, not just making a living!"
---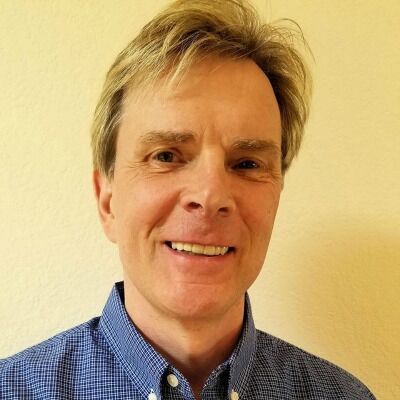 #7 – Larry Bodine, Attorney and Senior Legal Marketing Strategist at LawLytics
"Today, an estimated 60 million Americans are using voice search and smart speakers to buy products and services — including legal services. Smart lawyers will update their website FAQ files, write blog posts in a natural voice and create short online answers to capitalize on this disruptive change."
---
"Since most lawyers live in a billable hour world, on-demand marketing advice and education in the form of podcasts and audio books are important for those that respect their time. As opposed to reading, webinars or video, on-demand audio delivers legal marketing tips and research that can be consumed on a commute, at the gym or while doing other things, as opposed to taking up valuable work hours (or not doing it at all). Additionally, we believe more law firms will be creating podcasts as a marketing tool to engage, share their expertise and highlight their thought leaders to current and prospective clients as well as the great legal community."
---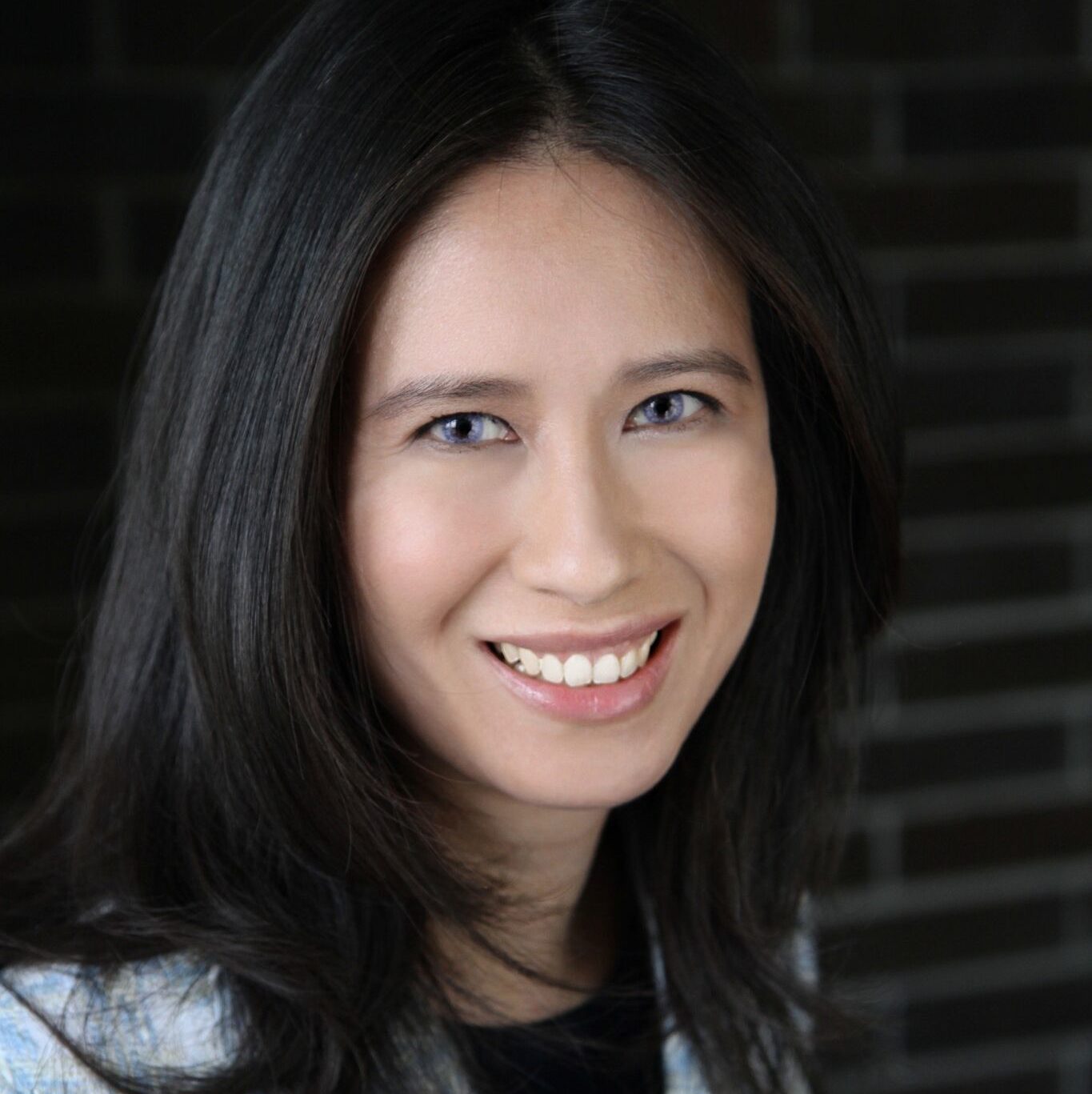 #9 – Eva Chan, Social Media Strategist, Consultant, and Trainer for Legal Professionals at Eva Chan
"Getting lawyers to feel comfortable recording short video clips of themselves and sharing the clips on social media. Video is still under-utilized on social media as a marketing medium. A video crew is no longer required. A simple less-than-two-minute video shot on a smartphone is sufficient. The key is sharing relevant content that would resonate with the target audience. Videos can effectively convey the enthusiasm and insight of lawyers on issues affecting their target audience, with a call to action to learn more. Also they can show lawyers speaking the language of their target audience. Videos can be created as standalone content. Also they can be created to promote blog posts or events, or used as a collaboration tool for showing a firm's "one-stop-shop" strength by featuring two lawyers in different practice areas in the video. Lawyer-shot videos can make your lawyers appear more approachable, and your law firm more human."
---
#10 – Mark Cohen, CEO and Founder of Legal Mosaic
"Legal marketing should focus on differentiation. What does differentiation mean in the legal services context? It is (1) rarefied practice expertise; (2) delivery capability (organic or collaborative); and (3) high-level of customer satisfaction. Law is awash in buzz words-innovative, elite, world-class, and cutting-edge are a few examples. Marketing to sophisticated legal buyers is about case studies, relevant experience, results, and net promoter scores. Legal marketers that focus on these things-to the extent that the firm's capability and track record permits– will be the most effective. The days of following the herd and stringing together the usual litany of superlatives will not establish or fortify a brand. It's a changing marketplace with more discerning buyers."
---
#11 – Izaak Crook, Digital Marketing Executive at AppInstitute
"With mobile tipping the scales further and further as the leading device being used to access the internet, it's essential for businesses across every sector to invest in improving their mobile journey.
As an industry – Law has been notorious for being a little slower when it comes to adopting new tech such as creating a mobile app for their business, even. To avoid being left in the dark age and alienating the new generation of smartphone users, it's essential for law firms to invest in a mobile-first approach to improve brand perception.
With mobile apps being preferred over the mobile-web experience, their adoption has proven to increase top-line growth by offering customers a streamlined way to managing meetings, communicate and acquire information. As browser technology rapidly improves, the 'Progressive Web App' is also brilliant 'best-of-both' solution which could well prove popular with law firms, offering an app-like experience without the friction of the App Stores."
---
#12 – Eric Diamond, CEO and Founder of Legal Publish
"What's next in Legal Marketing is a change in mindset and approach. We see partners shifting from viewing marketing as a necessary evil to embracing the power of what marketing can do for the firm's future. The marketing teams will start to focus their time on strategies and solutions that can provide actionable marketing intelligence. To achieve this firms will have to move away from old disconnected systems and adopt powerful all-in-one solutions that can help paint the entire picture on the firm's marketing returns. These all-in-one systems will also allow the understaffed marketing teams to do more with less and use the intelligence to drive new business."
---
#13 – Chris Dreyer, Founder and CEO of Rankings.io
"From my perspective, I see more and more law firms using technology and the internet in their marketing mix. For example promoting their firms in search or using chat services to engage their visitors and convert them to clients.
Strategies like these were not as prevalent for attorneys at the turn of the millennium mainly because the internet was so young and a lot of the newer methods for communicating online were not as good as they are now.
I think the future of law firm marketing will see more attorneys opening up to using strategies like SEO, paid search, paid social, email and content marketing to attract clients. This would be in direct response to the changing habits of consumers who are using the internet more and more to find information on the law and legal services.
We continue to see trust as a huge road block for attorneys who want to start marketing their firms using SEO (Search Engine Optimization). That is one aspect of our industry we are working hard to change as we promote radical transparency to earn trust on a daily basis with our clients."
---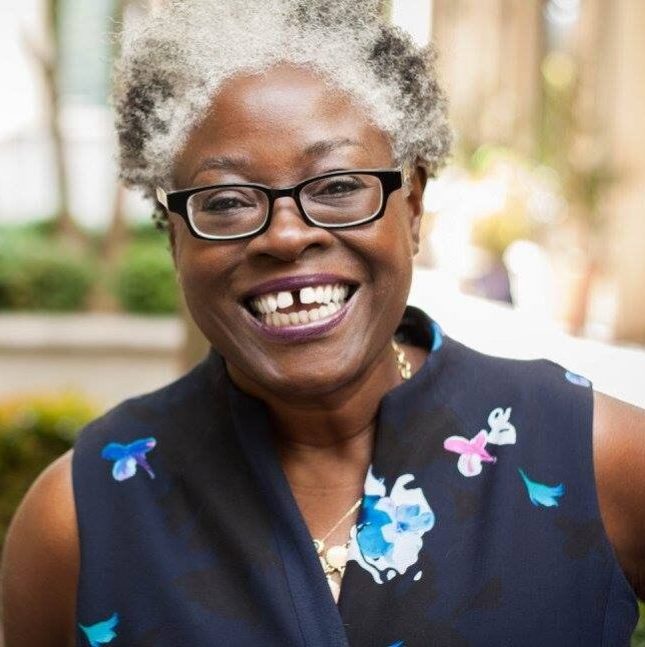 #14 – Dina Eisenberg, Legal Ops Strategist, Speaker, and Educator at Outsource Easier
"The law has changed more in the last five years than in the last 5 decades. This is a very exciting time to be a lawyer. The biggest developments I see coming are in the areas of automation and client experience. Clients are already demanding more cost-efficiency. I expect that lawyers will have to automate and delegate more to deliver legal services less expensively to meet those demands. I love the idea of bots providing information and context for clients who are unfamiliar with law and how the process works. Most of all, lawyers will need to embrace emotional intelligence to better connect with clients and to safeguard their own health."
---
#15 – Kyle Godon, Business Development Manager at Beam Local
"Many businesses survive by providing tangible services in a local space — hair salons or dentists for example typically recruit regular customers who live close by.
I find that lawyers are beginning to realize that with modern technology, their services do not need to be limited to a local space. Many solicitors are able to offer their services in the entire province or state they are registered in. As a result, law firm websites are targeting larger geographical areas and using tools such as Clio or Practice Panther to help clients with estate planning or business legal services entirely online.
This is better for their clients who are now able to conveniently access documents comfortably from home or work, reducing travel time and offering 24/7 availability. Legal websites are more than just a business card — it seems they are becoming productive tools that provide outstanding, modern client services beyond the traditional office."
---
#16 – Joshua Goldberg, Marketing Director at CosmoLex
"Content is still king. High-quality content will produce traffic from potential clients looking to learn about the legal industry and your law firm. This can lead to future clients. Since prospects have learned about your firm through the content you have created, they will be more likely to trust your firm with their case. In addition, your content will be shared, leading to more influence and more leads. Blogs, videos, and infographics are great examples of effective content. Lastly, make sure all of your marketing efforts are trackable and measurable. Without a good assessment of the effect of your marketing, your strategies have little to no value. This helps you eliminate what doesn't work so that you can spend more money on what is working for your firm."
---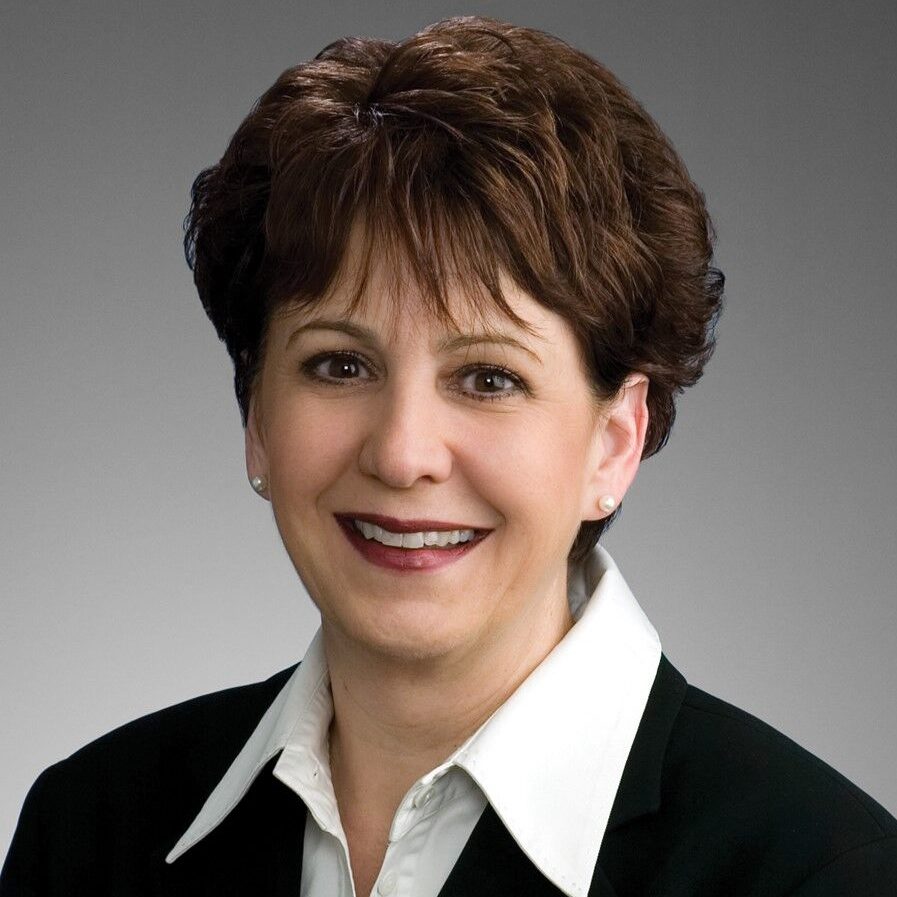 #17 – Deborah Grabein, Director of Business Development at Hunton Andrews Kurth
"Focusing on the Client. Years ago, Bill Flannery wrote an article entitled 'It's About the Client, Stupid'. The title alone sent ripples through the legal profession, and knowing Bill as I do, it's precisely why he did it. The legal profession is all about serving clients, from managing their legal needs and helping them problem-solve to building trust with the individuals in a client's organization. We're in the people business.
Much has changed since the article but the fundamentals have not. Lawyers build and maintain relationships. So what's changed in legal marketing? Data. Analytics. Technology. We have so many tools that change how we market and develop business. How can we use the information available to help successfully build and maintain relationships? How can we use data to help our clients and manage client relationships? How can data help clients achieve successful outcomes?"
---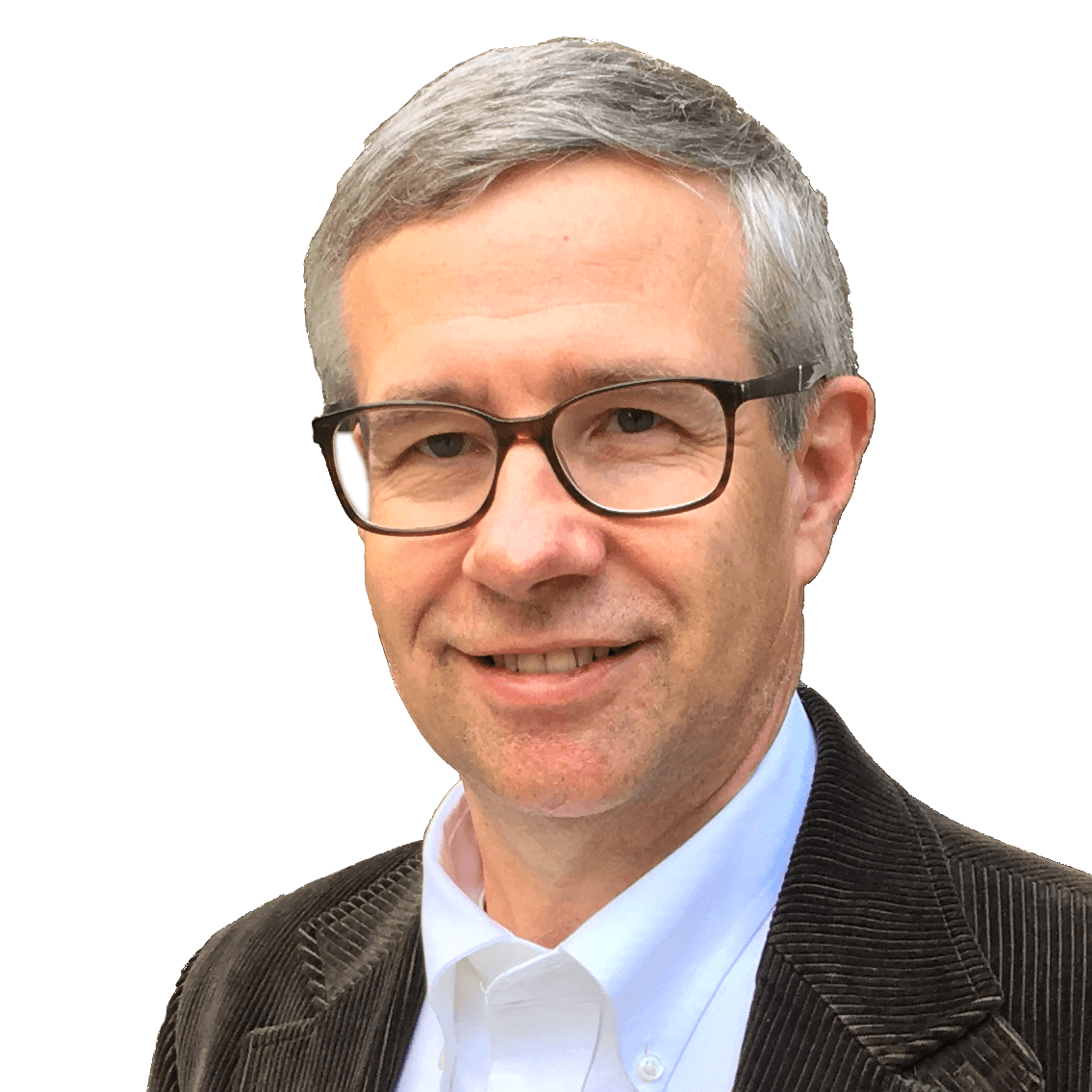 #18 – Kenneth Grady, Author, Professor and Legal Future Evangelist at Michigan State University
"Marketing legal services is complicated because the supply chain is saturated with too many commodity lawyers. Marketers are left trying to push services on clients who will pay for expertise, but not for commodities. Lawyers must focus their practices and become leading "go-to" experts in specific fields, not just competent practitioners. Expertise will draw in clients who, for various reasons, do not have that expertise in-house. Then, marketers can assist lawyers by making sure their expertise is known within relevant markets. The old days of marketing generic legal services or simply good lawyers or a good law firm will not work. The firms and lawyers who excel in this modern world have learned to differentiate themselves through expertise, changing the nature of marketing."
---
#19 – Chris Hargreaves, Lawyer and Digital Strategist for Lawyers at A Modern Professional
"Although the glitz and glamour of tech are always shiny attractions for law firms, law firm marketing is ultimately about relationships. Chatbots and automated processes might be on the rise, but these shouldn't be considered a complete replacement for human marketing efforts. The firms who see the most success using technology for marketing purposes are going to be those that leverage it to improve their personal relationships, not those who use it to remove themselves from the marketing process entirely. Firms that can find a way to expand their reach, demonstrate some personality to accompany their professionalism, and connect with people in a real and meaningful way are going to be the winners over the next few years."
---
#20 – Martha Haynes, Business Development Director at AdvocateDaily.com
"The biggest advancement we've seen is the recognition by lawyers that while referrals still reign, the next step is that prospective clients will Google you. What they find online determines whether they ever reach out, or move on.
What's on your website tells your story, but a simple bio doesn't tell people if you're a good fit.
Blogging is fine – if you can make time to manage it – but the same messaging delivered in a news story can't be equaled in terms of impact.
Lawyers have always understood this – being in the news generates referrals.
Still, one mention in a newspaper won't open the floodgates. Lawyers routinely in the media used to get business, but now with everything online and paywalls shutting people out, the influence isn't the same. It has to be on Google and your website to work.
So, when someone gets your name and checks you out, seeing on your website that you're a trusted source via well-written news posts addressing their own concerns hits home. It validates the referral.
It's all about identifying the clients you want to attract, generating news that speaks directly to them, and getting it out to the audiences that matter to you."
---
"The Good: I believe public relations will cease to be the most unmeasurable tool in legal marketers' toolbox. PR will become a true value-based billable service, like our Points, allowing firms to ultimately decrease their earned media risk.
The Bad: The increasing existence and implementation of artificial intelligence (AI) technology in the legal sector, while exciting, is going to create a lot of displacement. The efficiencies AI offers will make legal services more accessible, but will replace the need for certain jobs.
Also, as we are witnessing now, firms will become evermore vulnerable to ransomware attacks and data breaches.
The Ugly: The unfortunate, but seemingly inevitable, emergence of #MeToo in the legal industry, which will create a series of disruptions in and of itself."
---
"This isn't going to sound sexy because much of the legal profession lags in marketing adoption, but multichannel attribution is finally making it into the discussions. The vast majority of firms have been treating each channel (social, email, paid media, etc.) as independent "marketing to-dos" rather than a planned process where each channel has a role to play towards client generation… As organic reach in social media approaches zero, email open rates continue to decline, and prospective client attention becomes harder to get in any channel, firms are waking up to the fact that they've been treating marketing as an afterthought and chronically under-resourcing it. We're finally seeing firms realize that to get traction in a very crowded marketplace their marketing must be holistic and planned at a high level, rather than just an afterthought delegated to office staff."
---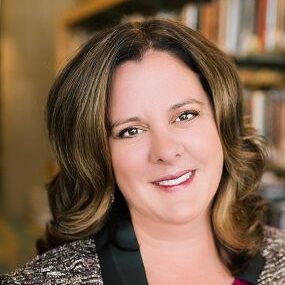 "AI is transforming the power of marketing. The next big challenge will be to create marketing strategies and tactics that achieve a healthy balance and positive results vs data overload. People are bombarded daily with endless marketing and branding and this can be annoying! It is hard to read an article online sometimes because of pop up or banner ads… we've all been there. The next-gen of marketers will need to find a way to leverage AI and digital marketing to create personal connections that will trigger action. Meaningful messages will produce better results. AI will help hone in on strategy and produce data to determine future actions.
Once the AI tools are in place, develop a lead magnet (video, podcast, downloadable content, e-books, case studies, webinars, checklists and 'How To' guides, etc.) that resonates with potential clients. Demonstrate expertise as a trusted advisor and they will come."
---
"The legal market is long overdue for a disruption. While consumer expectations and demands have forced other industries to reinvent or retire themselves, the self-regulated legal industry bought themselves some buffer time. The day of reckoning, however, is upon us.
Firms that are agile enough to adapt their business models to be more client, rather than firm-focused; are willing to collaborate and make it easy for clients to do business with them; can incorporate technology for the efficiency and value of both parties; are able to create meaningful client experiences online and offline without infringing on privacy and security; and are able to combine the knowledge from several professional service providers in one firm, will thrive. Those who continue to believe and advise as if they hold all the cards, will render themselves obsolete in the next decade."
---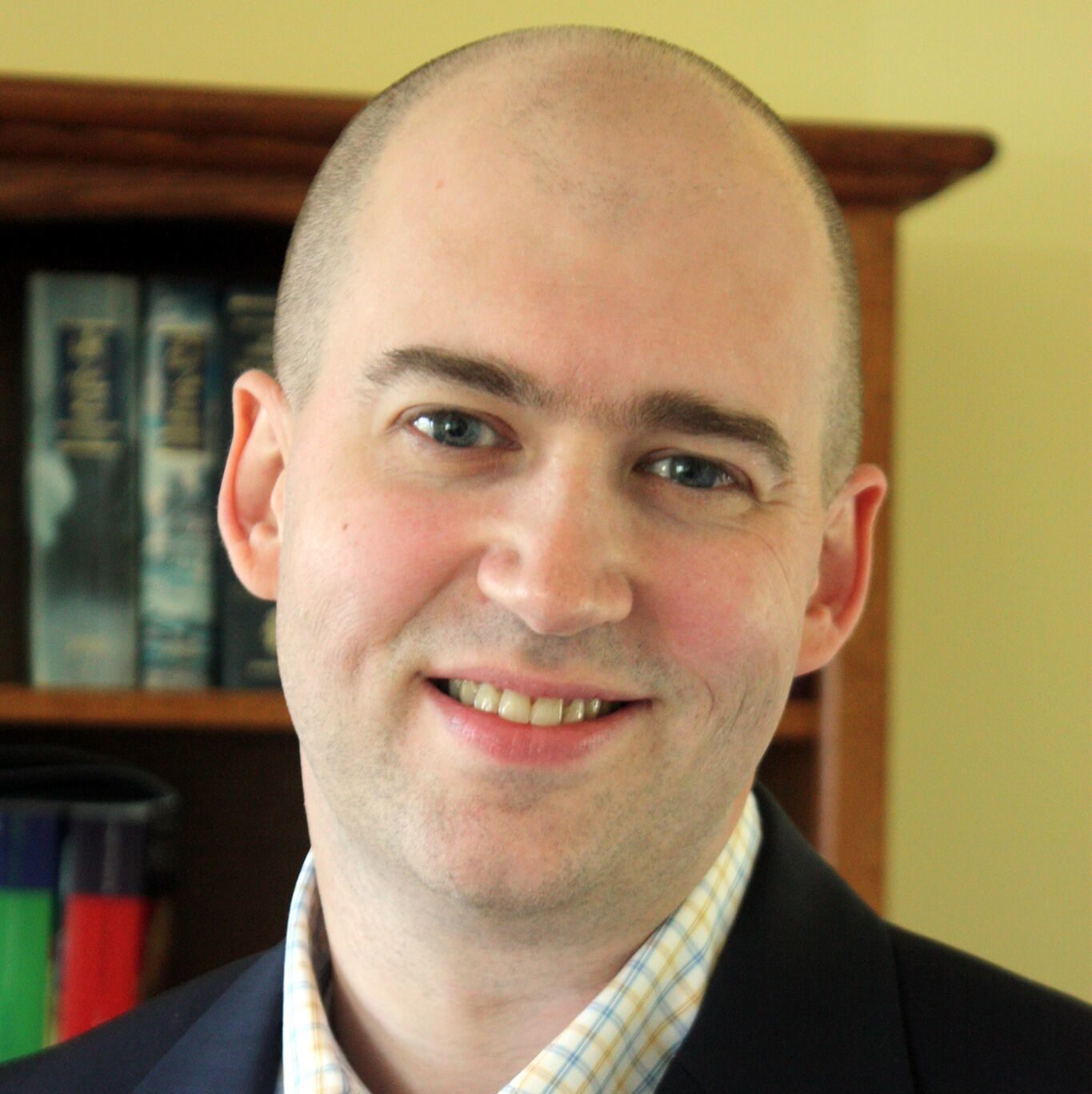 "Private Client Marketing Websites. We've learned from private networks like Facebook and one-to-one social tools like Snapchat that granting exclusive access to material can significantly enhance its value. More and more firms are following this trend recently by building what I call "private client portals", websites where specific audiences — e.g., aerospace executives, restaurant owners, or a key firm client — can read their most exclusive material.
Your first response might be, "What, extranets? They're old news." But I don't mean private websites where clients can access updates on their files or financials. I mean an online periodical with an audience of one, driven by a desire to deepen your communication and idea exchanges with a specific client. Think of it as small-audience marketing.
In the future, not all online marketing initiatives will be done on the public internet. Giving your best clients early or exclusive access to your finest ideas makes a lot of sense. Keep it small, keep it exclusive, and only deliver your best work. This is my legal web trend to watch in 2018."
---
#26 – Kim McLaughlin, Digital Strategist, Program Director and Account Manager at Lyra Communications
"As lawyers shed their fear of digital marketing, I think we will see more firms taking the reins to support all of their partners on LinkedIn, rather than individual lawyers taking the initiative on occasion. Choosing to market at a firm level not only supports partners and associates with heightened strategy and consistency but reduces compliance risk.
Clients at all levels expect to be able to research their prospective counsel online before reaching out or accepting a lunch invitation. LinkedIn makes sense because firms can dovetail a LinkedIn program with their existing sales initiatives without reinventing the wheel or creating a new budgetary stream.
I think the shift will be specifically towards corporate firms who can easily leverage LinkedIn, rather than consumer-focused firms who must work harder and spend more to be successful on more commercial networks like Facebook and Instagram."
---
"One area where I see marketing taking on a bigger role, is with your talent acquisition strategy. Your firm has established a winning formula for targeting and attracting high-level lateral talent. Working with your professional development people, you have created a successful transition program for your newly acquired talent increasing their likelihood of success dramatically. Why not let the world know about it? Engage your marketing people to articulate your approach to attract even more high-level talent and own the talent race. The competition for talent is fierce right now. Why not own it? Then also articulate this winning formula to your current and future clients. E.g. "We have an established reputation of acquiring and retaining the very best talent in this market and this is how we do it…" After all, what is a law firm without talent?"
---
#28 – Kevin O'Keefe, CEO and Founder of LexBlog, Inc.
"The best — and next — in law firm marketing will come from leaving the stupid things being done behind.
Good lawyers and law firms develop business from relationships and word of mouth. This requires real and authentic engagement with people, whether they be clients, prospective clients, referral sources and influencers (bloggers, reporters, association leaders). Engagement, if you want to accelerate relationships and word of mouth, is done online today — everyone has a computer in their pocket.
Unfortunately, lawyers and law firms are stupid here. They have learned to chase search rankings, website traffic, open rates on emails and social media followers down a rathole like everyone else.
By necessity and as a result of common sense, lawyers and law firms will learn how to strategically and tactically network through the net via blogging and other social media, including Twitter, Facebook and LinkedIn."
---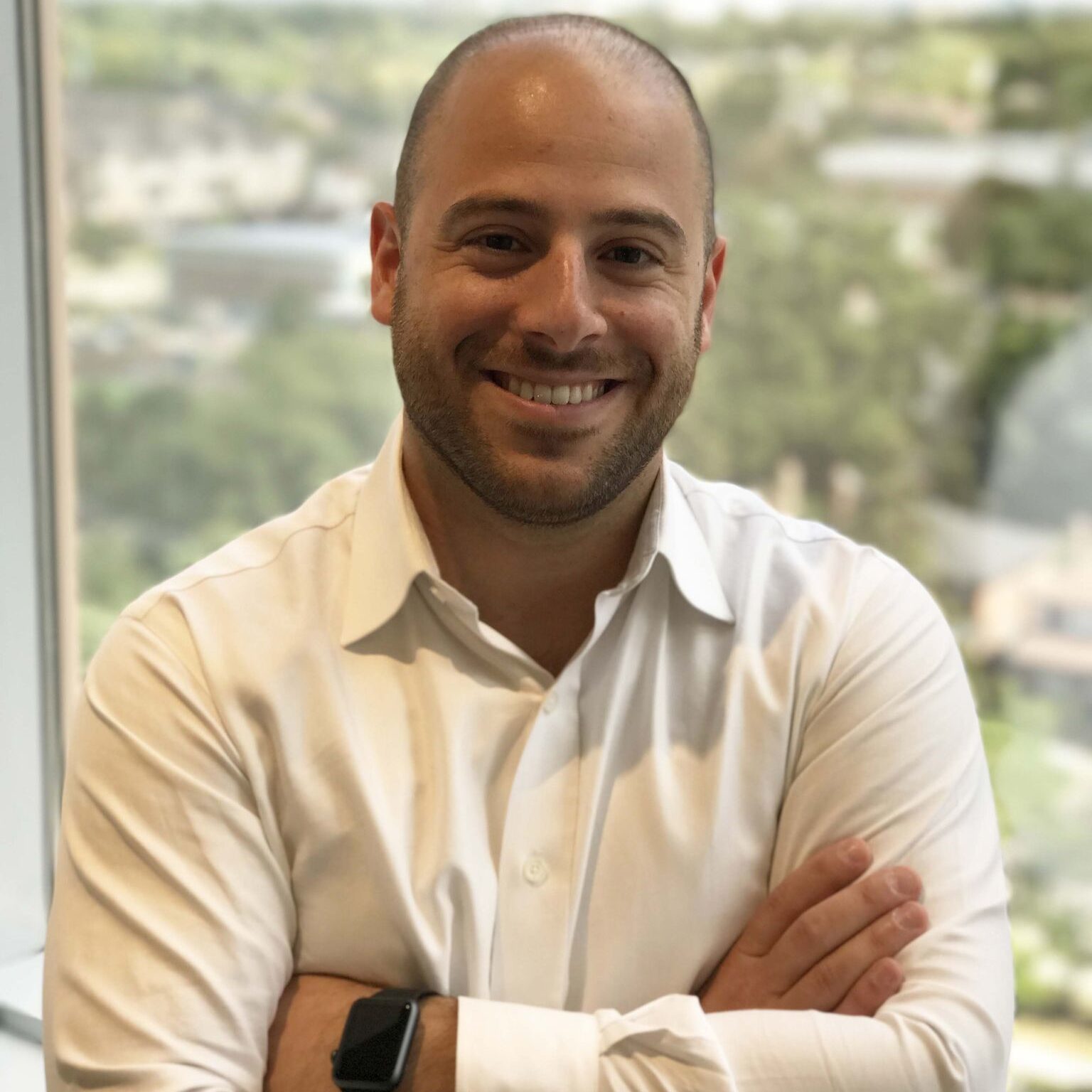 #29 – Allan Oziel, Business and Technology Lawyer, Trade-Mark Agent at Oziel Law
"I believe that small to mid-sized firms should be more focused on creating an image or story in their marketing messages. I believe that there is a unique opportunity for small and mid-size firms to break the prior notion that small firm lawyers are generalists. Clients are becoming more comfortable moving away from larger firms for niche or specialized areas of law. Small to mid-size firms should accentuate their specialized practice areas in their marketing and create the story that they are the experts and not the larger full-size firms."
---
"Less is more moving forward with law firm marketing. It's easy to spread yourself thin trying to implement every new tactic or attend every networking event. The key in the future is to identify which opportunities are right for you and saying no to the ones that are not. This requires filtering every online or offline opportunity through four questions:
1. Where are we going?
2. With whom do we need to build relationships to get there?
3. Will they be there (in numbers)?
4. How can we be there and be authentically helpful?
These questions help you identify which activities are worth your time and money and prepare you to stand out as authentically helpful to the people who will help you get where you want to go."
---
"YouTube is now the 2nd largest search engine behind Google, which means that the way people look for and consume information online, is evolving. Whether you agree with it or not, fewer and fewer people are choosing to read an article when they can instead listen to a podcast or watch a video. Video marketing, and live video streaming, engages with audiences in a unique way compared to traditional media, and in a way that is increasingly preferred by viewers. Video content plays an important role in digital marketing; it amplifies your online presence and nurtures the kind of connection that turns a viewer into a lead."
---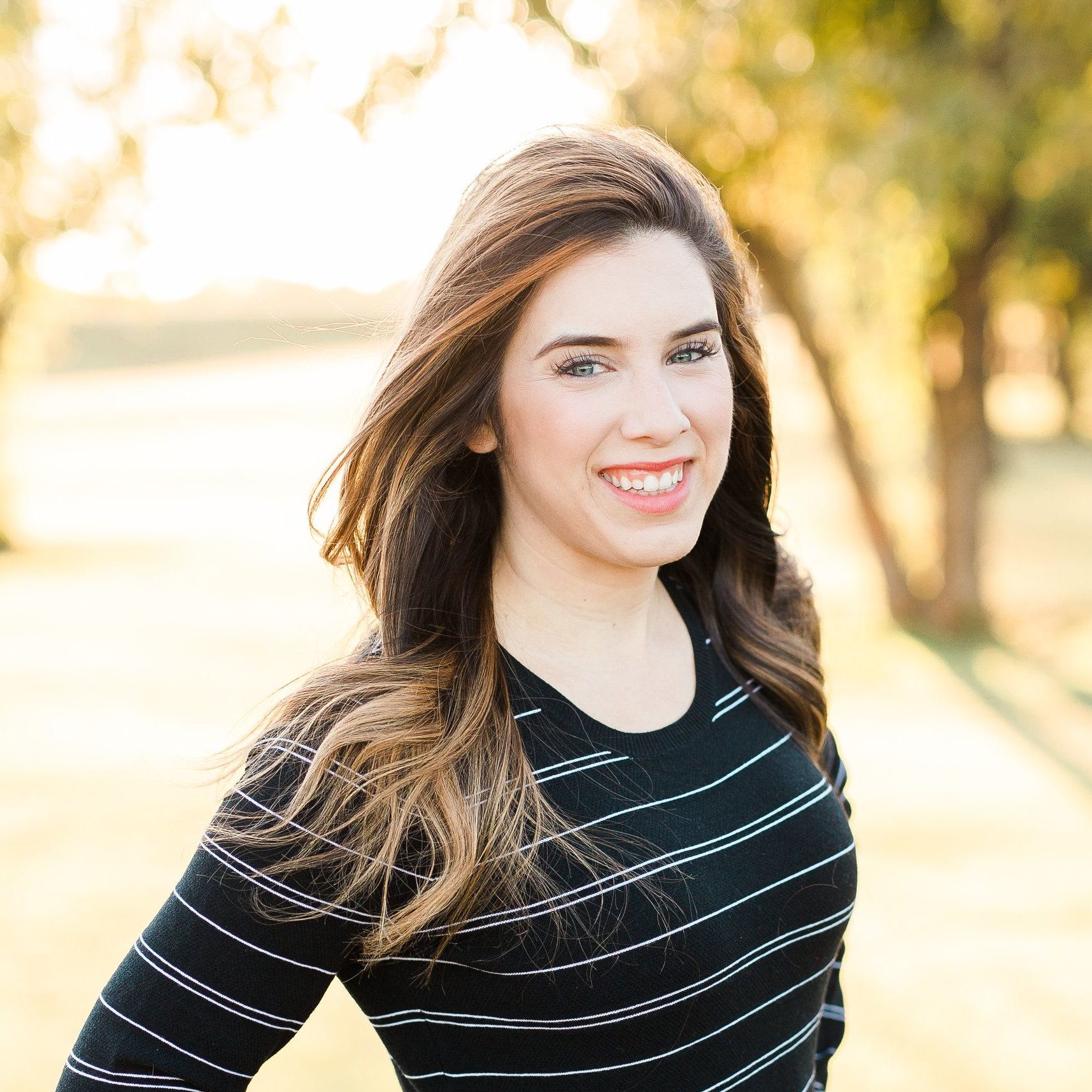 #32 – Christina Scalera, Attorney and Founder of The Contract Shop
"If attorneys aren't focused beyond traditional 'attorney' marketing platforms, they should be very, very scared about their futures as service providers and professionals. Clients are increasingly looking for humans first, attorneys second. Be a human, use the platforms humans, not corporations, are using. This means getting off of Avvo, LinkedIn, etc. and targeting the administrative assistants with Facebook ads, using Pinterest as a search engine for content you create and peeling your face off the side of a bus and putting it onto a podcast cover."
---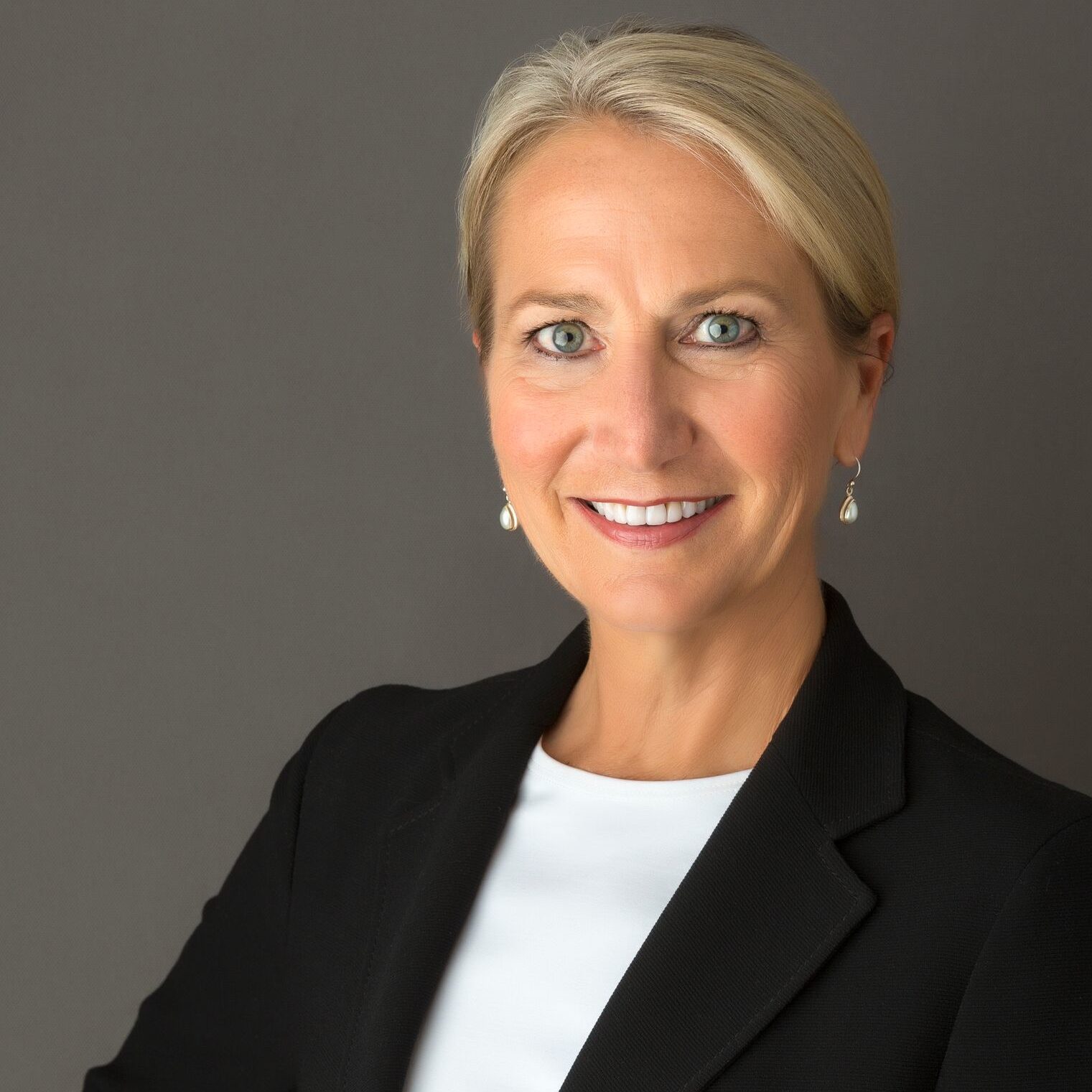 "When you talk to clients, they often say, 'My loyalty is to the lawyer, not the firm.' I think it's because most law firms have no brand. A brand promises consistency and creates loyalty. In its absence, clients are loyal to the individuals with whom they work, not the firm.
Many law firms seem the same. And when they brand or rebrand themselves, all they usually do is create a new logo, redesign their websites or develop a tagline. Pretty colours and interesting fonts do not a brand make.
What law firms need to do next in marketing is identify and demonstrate what differentiates them from their competitors. Will your firm be renowned for providing cutting-edge content? Or delivering the best client service? Or hiring the savviest business lawyers? A true brand must be authentic, important to clients and delivered by every member of the firm."
---
"While video isn't exactly new, many law firms have not yet incorporated video into their marketing efforts. And even those that have don't always use it effectively. I think we'll be seeing more law firms adopting video as a marketing tool and using it in new creative ways, rather than simply delivering the same old boring, promotional marketing messages through video.
Lawyers can use video testimonials in which actual clients describe their experience in working with the firm (and its individual lawyers and staff), employ video as an educational tool to help clients and potential understand their legal problem or the legal process, or to provide tips or tutorials. For the social media audience, some firms may take advantage of live streaming videos to provide consistent, live content. This could be a particularly effective way for firms to connect and engage with clients and potential clients through social media."
---
#35 – Heather Suttie, Legal Marketing and Business Development Consultant at Heather Suttie & Associates
"Smart law firms are aligning services by industry. Industry alignment sends the unmistakable signal to target markets and clients that a firm reflects the world of business. It also enables marketing and business development initiatives to fall into place with ease. This is because sector strengths are clear, and client industry data determines with precision how a firm's time, resources, and money are best invested.
Norton Rose Fulbright was the first global law firm to be organized by industry in 2003 with a couple of industry-focused groups. Now, NRF aligns services to six industry groupings that it says distinguishes it from its peers. Six of the top 10 on the 2018 Acritas Canadian Law Firm Brand Index list industries before practices. More tellingly, every full-service global law firm operating in Canada lists industries first. And most importantly, law firms of all sizes can align by industry because it's scalable."
---
#36 – Nichole Trahan, B2B Freelance Writer for Attorneys at Trahan Content
"Marketing Your Law Firm Without the Stress. Steeped in tradition in the courtroom and held to high standards of advertising rules, many law firms struggle with thinking strategically with marketing. As a result, the majority of legal professionals have not realized their potential increase in revenue from the technological advances available today.
Content marketing and marketing automation have increasingly proven to be valuable tools and yet are under utilized in many industries. Research shows approximately 41% of Business & Industry trades use marketing automation, whereas only about 1% of Law & Government are using this strategy. What's mind boggling about this is content marketing and marketing automation can help law firms market to their intended audiences without the stress of 'pitching.'
Trying a new strategy is challenging especially where technology is involved. Map out your plan to get started with profitable marketing strategies using technology to your advantage!"
---
#37 – Gyi Tsakalakis, Director of AttorneySync
"In many ways, what's next is what's been going on for years now: Lawyers who understand how to use the web to create, nurture, and solidify relationships will continue to separate themselves from the pack. While the specific platforms, technologies, and media will evolve, the foundations relating to how people find and choose their lawyer remain largely unchanged. Whether it's live streaming video, augmented reality, or AI, the lawyers who authentically demonstrate their knowledge, skill, experience, and interests, will win the clients."
---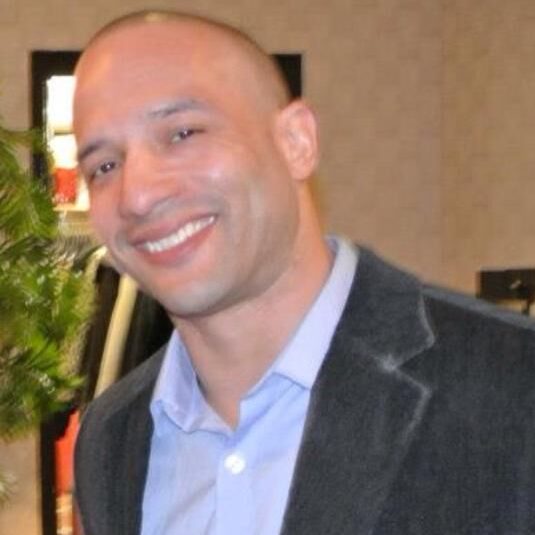 #38 – Trevor Tynes, SEO Consultant and Coach at Trevor Tynes
"The future of legal marketing embrace advances in technology. In terms of SEO, law firm websites need to be optimized for Google's mobile-first index (the future is now and is currently being rolled-out). In addition, law practices need to ensure they are optimized for the ever-increasing voice search. Artificial Intelligence and law firm marketing will combine to increase profitability through automation and data analysis. Every aspect of law marketing will be impacted such as branding, business development and client services, to name a few. For example, the growth and continuous improvement of chat bots that can be customized to cater to prospective client during their buyer's journey."
---
#39 – Susan Van Dyke, Chief Client Officer at Calibrate Legal
"We will see a continued effort to integrate marketing technologies, but I believe marketing departments will start looking at tracking, measuring and reporting on metrics in a manner we haven't seen before.
In this effort, we'll see marketing and IT working more closely, and more supportively, together. We'll also see a hybrid role emerging in the form of Marketing Operations. This role, relatively new to law firms, will act as a data steward, presenting data that will ensure team efficiencies, focus, decision-making and ROI. Presenting bullet-proof data to evidence-oriented partners will streamline budgeting and other top-line decisions in place of basing decisions on less certain qualitative insights."
---
#40 – Kevin Vermeulen, Founder and CEO of Leaders in the Law
"Law firm digital marketing strategies, tools, and methodologies evolve, some faster than others. Two trends, however, stand out as their rate of adoption and sophistication continues its upward trajectory.
One is marketing automation and segmentation as more law firms recognize the importance of tracking prospects though the entire buyer's journey and delivering the right content or messaging at the right time to prospects and to current clients. HubSpot, Marketo and Pardot are among the top marketing automation platforms.
The other is paid social. As shares, reach, and engagement plummet, law firms are discovering how to widen and sharpen their reach in a way that's not possible with organic social media. By supplementing organic with a paid social media strategy for LinkedIn, Twitter, and Facebook, law firms can get faster and more meaningful results. That is not to say that lawyers shouldn't organically engage on social media, just that they should adjust expectations and view it as a long term strategy to build their personal brand and engage with thought leaders and the community."
---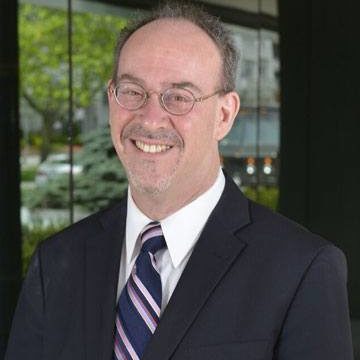 #41 – Garry Wise, Founder and Senior Lawyer at Wise Law
"Is the legal profession's social media adventure nearing the beginning of its end? Many are now debating whether to flee social media altogether because of legitimate security and privacy concerns. Leading platforms like Facebook and Instagram are now effectively throttling the distribution of unpaid advertorial content by lawyers. And if that isn't enough to dissuade, the cacophony of digital noise cluttering up virtually all social media streams makes the pursuit and distribution of good legal content highly elusive.
I hope I won't be accused of being unduly nostalgic in suggesting that the next big thing in legal marketing may well be the re-emergence of a much older next big thing, legal blogging.
Law blogging has never stopped being the best way of cost-effectively reaching a legal audience online, including existing and prospective clients, loyal readers, the media and professional colleagues alike. (It also keeps SEO wonks happy). Search virtually any legal topic online and you are bound to find law blog posts that address your question accurately and quickly. While Canada's law blog landscape has become crowded with lots of formulaic and essentially unreadable content, standout law bloggers still address timely legal developments in an authentic and engaging voice that attracts regular readers, return visits, and — to further spread the joy — simultaneously keeps Google happy with fresh and topical content.
There is still lots of room for law blogs that provide thoughtful and thorough legal analysis, delivered in a well written and even entertaining style. Law blogging – it might just become the next big thing.
Again."
---
#42 – Allison Wolf, Executive Coach, Consultant, Writer, Publisher at The Lawyer Coach
"I'll start my answer by saying that trust and value are always the name of the game in legal marketing.
Leading with value to earn trust is a strategy that never gets old.
What's next in legal marketing is about playing out this 'value & trust' strategy in new and innovative ways.
What's next is certainly going to be an increasing use of technology to reach potential clients. In the personal legal services areas highly targeted digital marketing using value rich lead magnets leading prospects to initial consults will come into still greater use in the near future. Digital marketing, important as it is today, is going to become essential.
AI is going to become a vital legal marketing tool. Law firms need to start watching now for how to leverage the data crunching power of AI for generating value for clients during both the courtship and retained phases of the relationship."
---
I'd like to thank all the experts that contributed to Legal marketing – what's next. I especially love how, despite the diversity in training, experience, roles and even location, there was a fluidity here from quote to quote. It's a useful exercise to stop what you're doing today to think about what's coming down the pipe. Your input was appreciated and, we expect, will be well used by our readers.
At Bekhor Management, our approach is focused on what really works to build and enhance small to mid-sized, law firms and other Canadian, professional services firms. We invite you to book an initial consultation if you're looking for assistance with any aspect of your legal marketing.
—
 Articles related to legal marketing:
Great law firm web design – A roadmap (41 examples!)
Law firm logo design – An exhaustive illustration (42 leading examples critiqued)
Marketing Strategies for Law Firms: The Ultimate Q&A
Take your practice where you want to go [marketing for lawyers seminar]