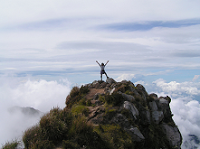 I recently answered a question on LinkedIn about measuring website performance. I am posting my response here, as I thought the topic would be of interest to Toronto Marketing Blog readers:
QUESTION
What is the best way to go about measuring website performance?
ANSWER
I suggest revisiting your marketing objectives before beginning the process of measuring website performance.
Why did you build the website? Was it to generate leads, reinforce loyalty, drive sales, create awareness, improve communication, increase service, find qualified candidates for new positions, generate press coverage… Each of these objectives would be associated with different performance indicators and a different process for measuring website performance. Furthermore, your data will only be meaningful if you are reaching the right audience and if you have more than one objective you may need to have more than one way of measuring website performance.
If you are measuring website performance, you will need to have access to website traffic reports. Your host may already have this information available. If not, or if these reports are too convoluted (as is sometimes the case), you can use Site Meter or Google Analytics, both of which offer free, user-friendly website traffic reports that are designed to facilitate the process of measuring website performance:
Site Meter's comprehensive real time website tracking and counter tools give you instant access to vital information and data about your sites audience. With our detailed reporting you'll have a clear picture of who is visiting your site, how they found you, where they came from, what interests them and much more.
It would also be a good idea to consider how you can get creative about generating insightful data that aligns with your marketing objectives, for the purpose of measuring website performance, i.e. rather than simply referring to the data that is on hand. For example, you could offer webinars or other compelling calls to action to learn more about who your visitors are and why they keep coming back to your website.
Related post: The Ultimate List of Technology Tools for Small to Mid-Sized Businesses – Part 1
Photo credit (top): sweetcaroline