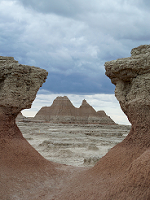 They are one of the most cost effective and powerful ways to open doors with valuable referrals network, prospective clients and the media, yet sales letters continue to be under leveraged by Architects, Engineers, Naturopaths, Chiropractors, Accountants and other professional practices.
Don't let the fact that a sales letter doesn't require programming or graphic design fool you. It is a key marketing tool. No different from a website, brochure or newsletter, sales letters that open doors are not simply thrown together. They are carefully crafted to deliver a compelling and believable promise that is consistent with the rest of your marketing program.
Here are 8 essentials of sales letters that open doors for professionals:
Establish credibility and build trust with clear and concise messages about your expertise.
Get to the point quickly with a believable and client focused promise.
Include helpful tips or reference information that demonstrates your commitment to solve problems for the reader.
Brand your stationery in order to create a professional and memorable first impression.
Use a reader friendly layout that invites the reader to skim your letter.
Include a call to action that lets the reader know what you want them to do next and motivates them to do just that e.g. book a complementary information session or consultation.
Personalize your sales letter. Address your sales letter to a specific individual and deal with their unique business requirements.
Build the relationship rather than the sale.
Once you have written your first sales letter, you will have a template that is quite easy and quick to adapt to the requirements of other audiences.