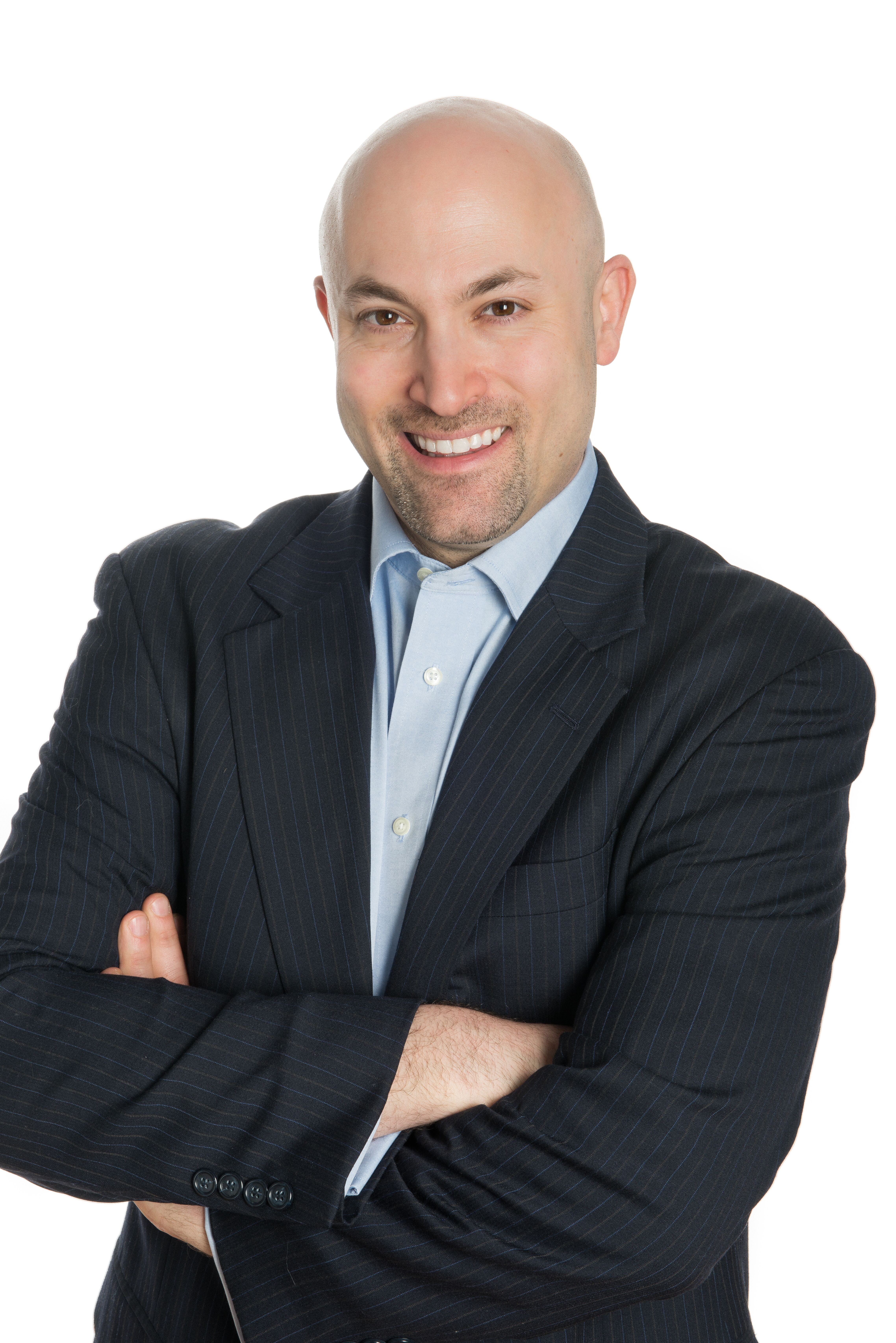 Last December, I posted a photo of one of my bookshelves on LinkedIn, asking my connections to recommend a great read for the winter break. Mike Schultz noticed his book, Professional Services Marketing, sitting up there on my shelf! Indeed, it's a classic if you are a professional interested in growing your practice. Our conversation led to this question and answer style book review. It's loaded with practical, sage advice. I especially appreciated the story in the response to the last question, as it validates the effort required for professional services marketing.
Enjoy the read. Thank you Mike, for your sharing these ideas.
Sandra: Lawyers, accountants, architects and other professionals generally understand that they need to market their professional services firms. But they do not see themselves as salespeople. But your book suggests that they take even less of a hard line sales approach and, instead, use offers and experiences with their firms as practice building tools. What is the key to implementing this approach effectively and not winding up in either of the following, opposing yet equally undesirable, predicaments?
a) Being perceived as self promotional because you continuously share information and news from your firm.
b) Feeling overwhelmed by the need to get familiar with a long list of prospective clients, most of which will never actually hire your firm. 
Mike: The key is to be genuinely helpful. As a lawyer, accountant, architect, consultant or other professional, you're an expert in your field. Buyers want your ideas and advice. They want your expert opinions and creative solutions. They want your help solving problems. As a professional, this is what you do everyday with your clients, and it's exactly what you need to do to become successful in sales. It's not about persuading someone to buy something they don't need. It's about helping clients find solutions to their needs while providing value. When you do this, you're not seen as self promotional. And if you are, that's someone else's issue probably, not yours. You're viewed as a trusted advisor and you'll be the first person they turn to when they need help.  
In regards to feeling overwhelmed with a long list of prospective clients, this is where targeting and qualification comes into play. Let your marketing team handle the one-to-many communications through their nurturing efforts. As a professional, keep a list of one-to-one connections you want to maintain and build. Connect with individuals on LinkedIn and reach out with a one-to-one communication on a quarterly basis. A good CRM system can help you stay organized, so you can capture what's important to each individual and conversation notes from the past, so you can continue to build the relationship.   
Don't reach out and share every piece of new content your firm puts out there just because. Make sure that your offer or experience is relevant and is something they'll appreciate you sharing. If your firm just wrote a white paper on a subject that you've discussed with a particular prospect in the past, don't just send the white paper with a general message. Highlight a passage or piece of data in the white paper. Offer to set up a meeting to discuss how this impacts the client's company.    
Also, yes, a lot of them won't buy from you. That's life! Don't let it get to you. Keep on working. 
Sandra: In your book, Professional Services Marketing, you discuss the importance of leveraging branding and marketing tools to raise the perceived value of a firm instead of relying on competitive pricing. Over recent years, the legal sector, in particular, has been responding to market pressures to update pricing models.  How do you recommend these firms avoid the commoditization trap? And, how can they sell to prospective clients that are interested, but perceive costs to be a barrier?
Firms can avoid this commoditization trap by remaining focused on value. Clients will accept higher fees because they have confidence in the firm's ability to deliver that value.  
Professional services branding is unique, in that the people are the brand. The professionals, whether they be lawyers, accountants, consultants or engineers, deliver the experience and brand promise. If the professional can deliver value through providing new ideas and perspectives with each interaction, prospects will be willing to pay a premium to work with them.  
Lawyers differentiate through their interactions with clients and prospects.  
Regardless of their 'special sauce' that's on their website or in their pricing model, have you ever met a lawyer that: 
– Didn't listen? 
– Wasn't careful and thorough? 
– Wasn't responsive? 
– Didn't seem as bright or competent as others? 
– You didn't like as much as a different one? 
– Didn't provide you with ideas or otherwise impress you?  
– Didn't lead the process, making you feel like you had to? 
There's more, but you get the idea. This is why experience interacting is so important versus marketing copy. 
Sandra: You also (rightly) discuss the importance of marketing to existing clients, rather than just focusing on new prospects. What are some recommendations you can make to do this with clients at varying stages of interest in the firm:
a) Loyal and active (but only for one area of practice)
b) Active from time–to–time
c) Inactive for an extended period of time
First off, whether they're a), b), or c) doesn't necessarily reflect on your firm. Take the lawyer example: maybe they haven't gotten sued for a while. They aren't admitting a new owner to their company right now. Nothing much is "up" regarding legal.
The question is whether there are things they're doing with other lawyers (or accountants, or tech consultants, or other professional services providers) that they aren't doing with you. OR perhaps there is more they should be doing that they just aren't doing at all. 
Then there are value-added services. I can't tell you how many accounting firms get an audit every year from a big client, but nothing else. They know they have other services (tax, technology, consulting, M&A, etc.) the client would value, but they never bring them up. 
Answer: make a plan. Bring them up. Take action. For most firms, inaction and general lack of proactivity is the reason they don't sell more.
In any case, maintain active contact. Consider all of your resources that could be of value. Did your firm recently conduct a study that your clients would find useful? Send it to them. Is your firm hosting an event that your clients would benefit from attending? Invite them. Did you read a news report that would impact your clients? Tell them about it. 
 Keep customer satisfaction high. You can do this by following these 6 tips to build client loyalty.
Sandra: You specifically suggested that your readers not use language like 'I'm just following up'. Can you please provide some examples of alternatives to this approach for a prospective client that has shown real or even tentative interest in hiring a firm? 
If you're going to call or email someone to "just follow up," don't. Instead, contact them to offer some insight on new research your company just completed. Offer a discussion with one of your clients who just succeeded in conquering the issue that this prospect is facing. See if you can take the prospect out to lunch when you're in town next week. Reach out to see if the appointment of a new VP at the company is going to affect what they need, and offer to speak to them. 
Whatever you do, don't reach out to "check in."
Sandra: As you mention in your book, Professional Services Marketing, a newsletter is a good method for nurturing leads. But many firms (especially in Canada) are reluctant to send out a newsletter, given the anti spam regulations, the resulting additional set up requirements and shrinking interest in the marketplace. What would be some suitable alternatives to accomplish this goal?  
The issue here is that people want to take the easy way out. It's not as easy at it used to be, sure, but it's still possible and still worth it, if you're providing value. People in Canada and the EU still want your content, assuming it's valuable. 
Do you need to make sure you have the systems in place to be legally compliant? Absolutely. 
But become familiar with the requirements, add the checkboxes to your forms, create opt-in mechanisms, and give people good content so they don't report you as spam. If you're not willing to put in the work to know consumer privacy regulations or to create deep, valuable content, you're better off sticking to social media and crossing your fingers.
Sandra: Do you have an inspiring story to share that demonstrates lead nurturing best practices in marketing a professional services firm?   
At RAIN Group, we have a robust content marketing and lead nurturing program in place. Last year, we received an inbound inquiry from a Global Fortune 100 company. When we asked how they heard about us, they said they'd been on our email list for years. In fact, when we looked back, they had interacted with more than 13 pieces of content over the span of 4 years. When the time came for them to implement a new sales training initiative, they knew they wanted to talk to us. They are now a large client of ours. It all started because we created quality content that they found valuable.
High-quality, relevant content helps qualify and nurture leads and build your brand. Once a potential client has found you, your stream of content will help educate and qualify the prospect as they begin understanding your brand. They will either appreciate your value—like what happened in the example above—or they'll determine that you're not a good fit.   
—
Articles related to professional services marketing:
Marketing Strategies for Law Firms: The Ultimate Q&A
Branding professional services firms is painful (true confessions of a marketer!)
Take your practice where you want to go [marketing for lawyers seminar]